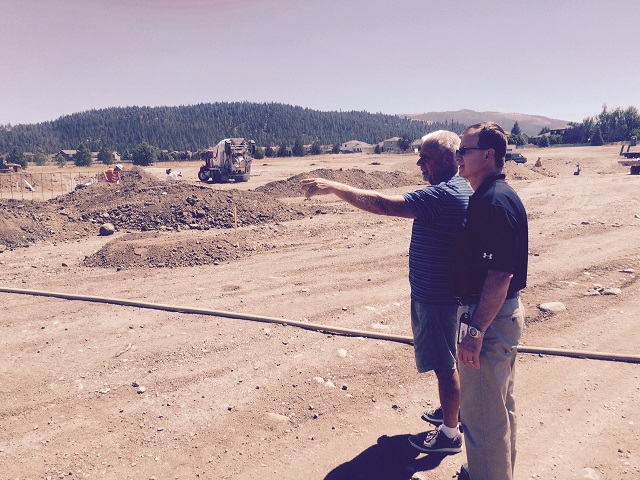 Comcast Sales and Retention Center of Excellence – Spokane
Today we're announcing the permanent location of a new major customer service building in the Spokane area. You can also read about this development in:
Overview: As part of its ongoing commitment to transform the  customer experience, Comcast has announced plans to open a new state-of-the-art Customer Support Center in the Spokane area. Employees are currently receivng training at an interim location in Spokane Valley.
July 30 News                      
We are announcing the permanent call center location is in Meadowwood Technology Park in Liberty Lake (see below for information about this master planned office and commercial park and its developer).
The address of the new facility is 24001 E. Mission Ave, Building F, Liberty Lake, WA 99019.
Work on the grounds began this week.
Comcast plans to move into the permanent Center of Excellence building in Liberty Lake in the summer of 2016.
Economic Impact              
Brings 750 new jobs to the Spokane area including positions in management, human resources, training and customer care.
Will invest more than $27 million a year in employee salaries and benefits, while projecting to initially hire 80 people every six weeks.
Employee investments including paid training, tuition reimbursement, as well as opportunities for promotion, relocation and advancement within the company.
80,000-square-foot state-of-the-art facility with best-in-class industry technologies for servicing customers.
Employee amenities including a cafeteria and fitness center.
More than $7 million invested in building construction.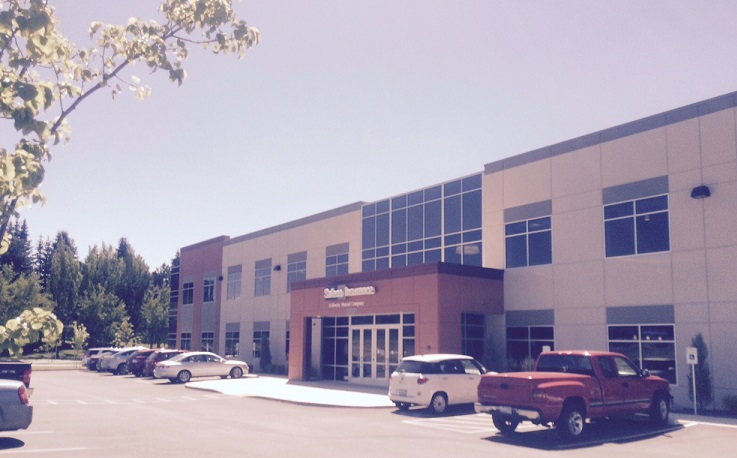 Customer Experience:      The majority of representatives initially will assist customers from across the nation who call Comcast to order service or have questions about their bills.
Interim Location                
Comcast is remodeling a 50,000-square-foot facility at 2818 N Sullivan Rd Spokane Valley, for use until the Liberty Lake building opens.
Training of the first 104 employees began in July at this building. Their training will continue until early September when we expect the Center of Excellence to take its first calls at this interim location.
The number of eventual employees who will work in this building is unknown, but could be more than 300.
Veterans
Comcast plans to have at least 15 percent of the new positions at the Customer Support Center to be filled by military reservists, veterans and their spouses or domestic partners.
Nationally, Comcast is committed to hiring 10,000 reservists, veterans and their spouses or domestic partners between 2015 – 2017 across all levels of the organization.
Comcast will attend the Inland Northwest Hiring Heroes Career Fair on Aug. 27 and is cooperating with many others to recruit veterans.
Jobs Website                      http://cmcsa.jobs/SpokaneWa
 Additional information about the Liberty Lake location and developers:
Developer/Building Owner:  An investment entity lead by Greenstone Corporation.  Greenstone is a well-established real estate developer in Eastern Washington and Northern Idaho with a 35 year history in the development of large master planned mixed use residential and commercial projects.  Greenstone initiated the development of Meadowwood Technology Park in 2010.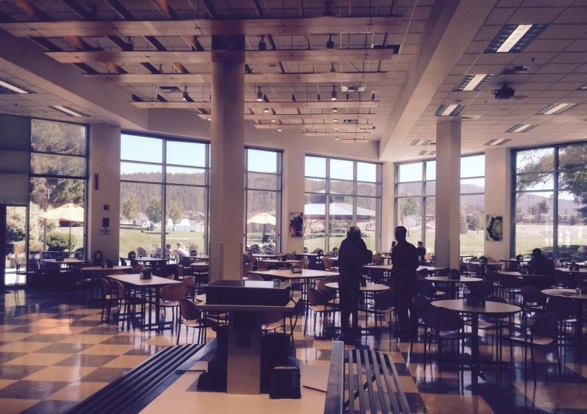 Meadowwood Technology Park:  MTC is a master planned office and commercial park on a 70 acre site in the City of Liberty Lake.  MTC amenities include a full service cafeteria, fitness center, conference center, outdoor amphitheater and walking trails.  The MTC is currently developed with two buildings with total of approximately 275,000 SF of office and commercial space.  The planned Comcast facility will bring the MTC buildout to approximately 350,000 SF.  At full buildout MTC will accommodate 500,000 SF of office and commercial space.
Quotes:
"The city welcomes Comcast and its new employees. Liberty Lake is a connected, high tech, innovative community with a talented workforce. Liberty Lake is a place for Comcast to truly call home as it builds its business and customer base that reflects the changing nature of communication in phone, video, Internet and those future undiscovered information and entertainment platforms.  Comcast and its employees will be able to live, work and play in our friendly community with access to affordable housing, multiple transportation alternatives, educational and recreational opportunities."
~ Mayor Steve Peterson, City of Liberty Lake.
"Greater Spokane Incorporated is pleased with Comcast's selection of Liberty Lake as home for the new Customer Support Center. Comcast joins a community rich in highly trained, tech-savvy prospects, and Liberty Lake's successful, growing cluster of support centers and hi-tech businesses make it a superb choice. With an initial capital investment of more than $7 million and a calculated annual economic impact of $95.7 million, there's no doubt the greater-Spokane region will benefit from the addition of the call center's 750 new jobs."
~ Steve Stevens, President & CEO for Greater Spokane Incorporated.
"Comcast looks forward to being a participating and contributing member of the business family in Liberty Lake, which is known for a great workforce, a great quality of life and a warm and welcoming community. With the word "Liberty" ringing in our ears, we're delighted that this will be the place where we will be known for hiring and supporting veterans and their families. The Liberty Lake Center of Excellence will be an outstanding example of Comcast's dedication to improving the customer experience."
~ Alan Price, who began work Monday, July 27, as Comcast's Senior Director of Customer Care in Spokane