Comcast is deeply committed to Washington, where 4,000+ employees serve more than 1.6 million residential and business customers throughout our state footprint. Comcast is Washington's leading provider of XFINITY video, high-speed Internet, "smart home" and phone services. Our Comcast Business team offers Ethernet, Internet, WiFi, Voice, TV and Managed Solutions to help businesses transform with technology.
INVESTMENT IN  TECH AND INFRASTRUCTURE
Since 2011, Comcast has invested $2.5 billion in Washington to build, enhance and maintain our systems, networks and infrastructure. As a result, we have been able to continuously increase the features, capacity, reliability and performance we offer our customers.
Comcast has invested billions of dollars in its network, locally and nationally, to meet consumer demand, and it has now increased speeds 18 times in the last 18 years, delivering speeds in most of Washington State from 15 Mbps up to 2 Gbps for residential customers and up to 10 Gbps for business customers.
IMPACTING THE WASHINGTON STATE COMMUNITY
While we are one of the state's largest employers supporting 4500+ employees and communities both big and small, this company has quietly become one of the top corporate philanthropists in the state. 
In 2018, Comcast invested nearly $6 million in Washington state nonprofits, which includes program and event contributions, scholarships, foundation grants, employee giving campaigns, broadcast services, courtesy services, technology and equipment, and more. We also donated more than 23,000 volunteer hours across 60 different projects statewide. We supported a wide range of organizations in our state including:  The Asian Counseling and Referral Service (ACRS), Bunker Labs Seattle, Boys and Girls Clubs of Snohomish County, Chief Seattle Club, Compass Housing Alliance, El Centro de la Raza, the Seattle Pride Parade, Greater Seattle Business Association, Mary's Place, Seattle City Club,Urban League of Metropolitan Seattle,  Seattle Goodwill, Technology Access Foundation (TAF), and more. 
Washington state is also among the top 10 states in the nation to utilize our affordable internet and technology access program, Comcast's Internet Essentials. Approximately 260,000 Washingtonians are actively enrolled in the program.  Internet Essentials was designed for families with school-aged children in 2011 and we have expanded to meet more needs. It now serves residents of public housing and recipients of federal housing assistance. In 2018, we expanded eligibility to all low-income veterans who live in our service areas.
INNOVATION
Our Xfinity X1 entertainment platform — with AI-based voice remote capabilities and integrations with services like Netflix and Amazon Prime Video — is changing the way our customers experience home entertainment. 
As the state's leading provider of high-speed internet, customers also have access to the best home WiFi experience in the country, Xfinity xFi. This state-of-the-art WiFi technology offers advanced speed, coverage, and full customized control over your home WiFi network. 
We also offer nearly 1 million Wi-Fi hotspots and more than 33,000 miles of fiber and coaxial cable lines built deep into the state's urban and rural neighborhoods. Comcast currently serves more than 200 communities across the state and we continue to grow our footprint each year. 
LEADERSHIP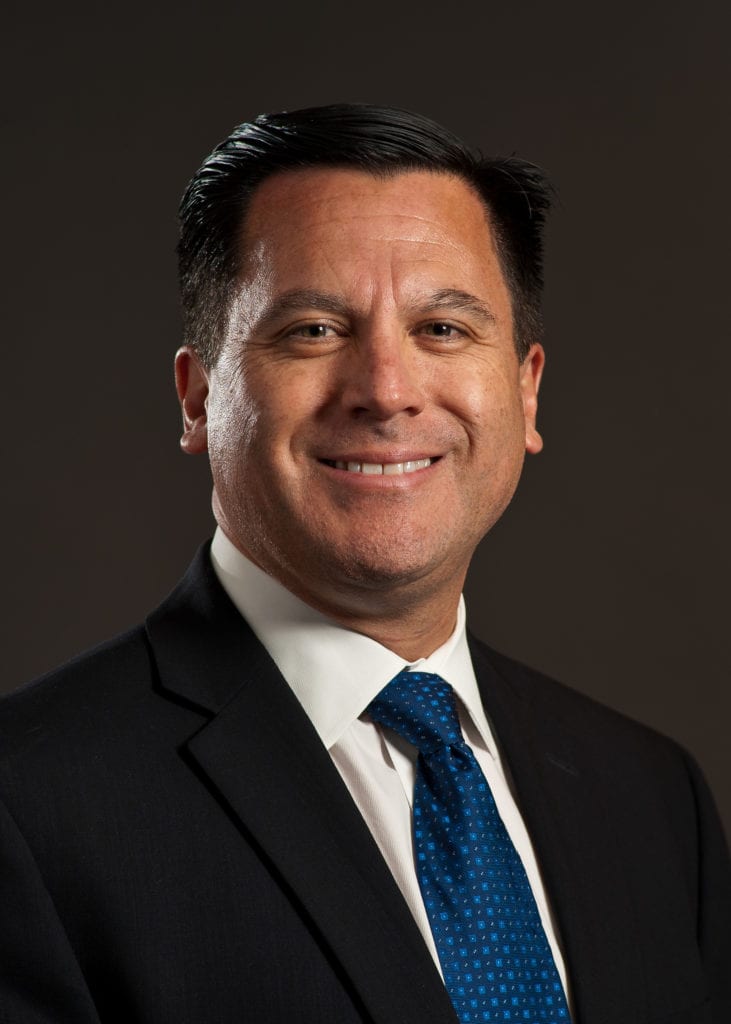 Rodrigo Lopez is Regional Senior Vice President of Comcast's Washington region. In addition to nearly 5,000 employees, he is responsible for technical operations, engineering, business operations, marketing, external affairs, sales and the overall financial health of the Washington region.
Lopez has 26 years of leadership experience with Comcast. He has been named to Cablefax Magazine's Top 100 Regional Power Players, and he has been named one of the most influential minority executives in the industry for the last three years.
Before this role, Lopez was the Regional Senior Vice President of Comcast's Oregon and South West Washington Region, where he was responsible for managing 1,600 employees and overseeing the wellbeing of more than 600,000 customers. He held this leadership role for seven years. During that time he was able to change the culture of the Oregon and South West Washington market by creating a renewed focus on customers and accountability for putting them first.
Prior to that, Lopez worked as Regional Vice President of Comcast's Mountain Region in Salt Lake City. He also worked as Vice President of Finance for Comcast's California Region and held finance jobs in Seattle, Delaware and Utah over his nearly 30-year career at Comcast. He has moved eight times and held 13 different jobs starting as a Customer Account Executive working in the Orange County, California Call Center.
About Comcast Corporation
Comcast is a global media and technology company with three primary businesses: Comcast Cable, NBCUniversal, and Sky. Comcast Cable is one of the United States' largest high-speed Internet, video, and phone providers to residential customers under the Xfinity brand, and also provides these services to businesses. It also provides wireless and security and automation services to residential customers under the Xfinity brand. NBCUniversal is global and operates news, entertainment and sports cable networks, the NBC and Telemundo broadcast networks, television production operations, television station groups, Universal Pictures, and Universal Parks and Resorts. Sky is one of Europe's leading media and entertainment companies, connecting customers to a broad range of video content through its pay television services. It also provides communications services, including residential high-speed Internet, phone, and wireless services. Sky operates the Sky News broadcast network and sports and entertainment networks, produces original content, and has exclusive content rights. Visit www.comcastcorporation.com for more information.