By Vicky Oxley, Vice President, Sales & Marketing, Comcast Washington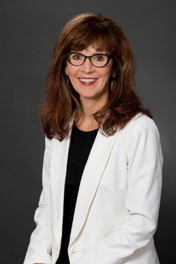 I'm excited to share that we are planning to open seven new Xfinity Stores in Washington by the end of 2020. Thanks to a more than $4 million investment, we recently opened new stores in Aberdeen, Ballard and Kent, and will place additional retail locations in Gig Harbor, Spokane Valley, Totem Lake and Woodinville.
These new stores will bring the total number of Xfinity Stores in Washington to 25 by the end of 2020. Additionally, we're now in the process of remodeling our Xfinity retail store in Spokane and plan to do the same this year for our Bellevue (Factoria) location.  All of this is a part of our ongoing investment in brick and mortar retail in Washington.
This is all part of a larger effort to transform our retail centers across Washington to make the customer experience better and more convenient. These new stores are designed entirely around the needs of customers, providing them with an opportunity to explore, learn and interact directly with the latest Xfinity products and services. Across the U.S., our company has built or redesigned more than 400 new stores since 2015.
Xfinity stores feature contemporary, hands-on displays and comfortable seating areas where customers can interact with all Xfinity products from internet, video and connected home solutions to Xfinity Mobile, a simple, flexible, affordable wireless plan designed to save customers money. Customers can also visit our stores to upgrade or swap equipment, ask questions about their Xfinity service or pay a bill.
Our goal is to provide an exceptional customer experience in every interaction and that starts with conveniently located retail stores. Local customers want to enhance their internet, entertainment and technology experiences – at home, in their business or on the go. They now have more locations to explore those options that offer them the best retail experience possible.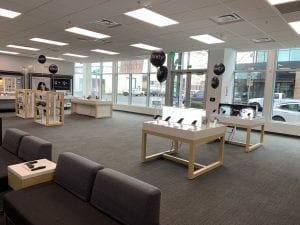 The new stores will range in size from 1,600 to 4,500 square feet and will be staffed by trained technology specialists who can help customers get the most value from their products, like personalizing, managing and controlling their home WiFi experience with Xfinity xFi.
Our industry-leading platform lets customers easily optimize and evaluate their in-home WiFi performance, view connected devices, pause WiFi access for any device and set usage rules. For local businesses interested in utilizing the latest in internet and technology solutions, the stores will also have a dedicated space for Comcast Business customers and prospects to discuss their business technology needs with an expert.
Visit www.xfinity.com/local/wa for our Xfinity store locations and hours of operation in Washington.