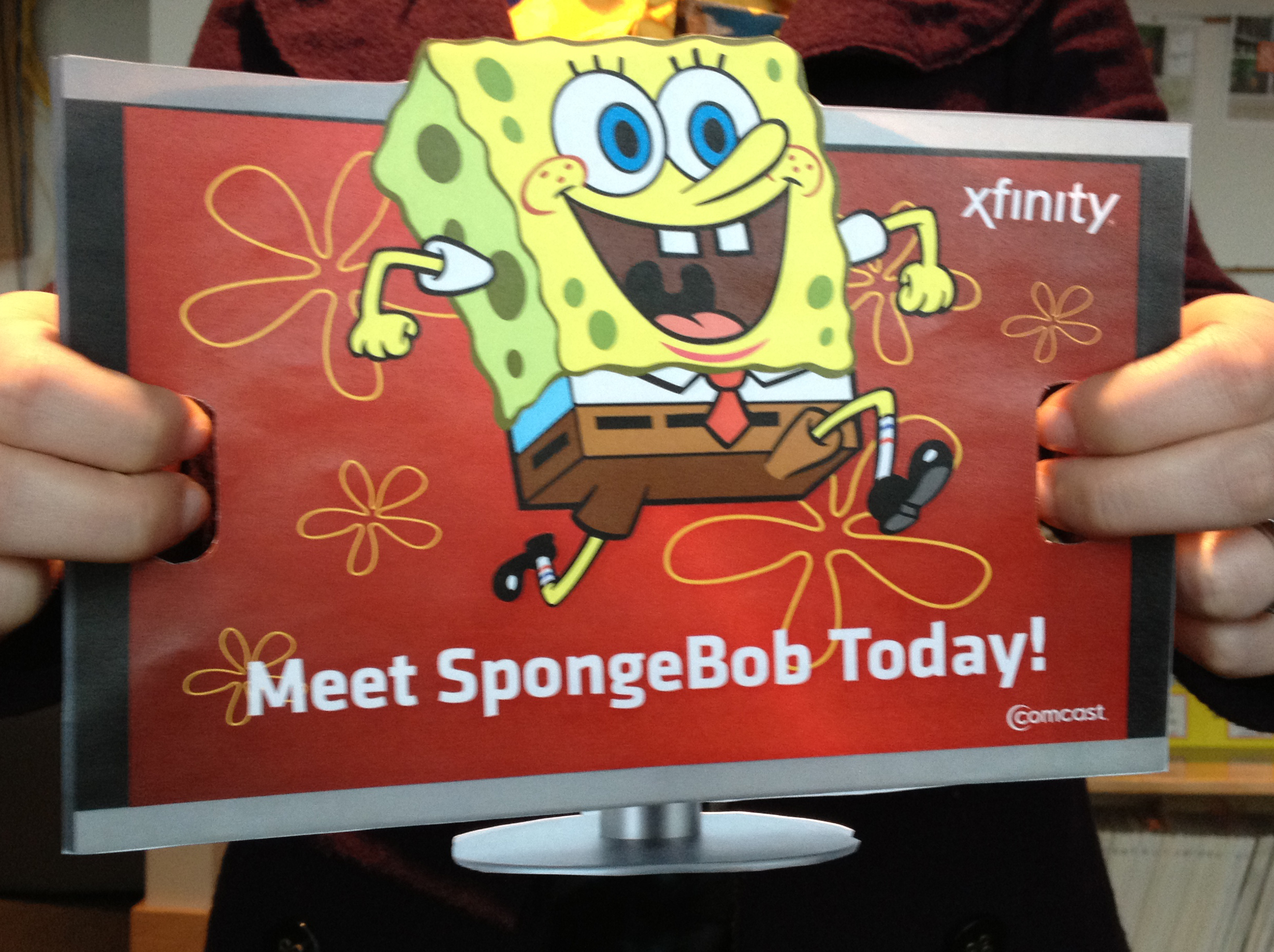 This is not your father's "cable store:" this is an  interactive place where you don't face a long line, you can see features demonstrated on the latest technology and most importantly, you can get done what you want to get done quickly.
Comcast is starting to open a new kind of store throughout the country, and we get our first of its kind in Western Washington on Friday, March. 23. This is one of the first half dozen stores of its kind in the nation.  To celebrate, we're offering a lot of fun that day, including a rare appearance in our area from the legendary TV star SpongeBob Squarepants. SpongeBob will be there from 11 a.m. to 3 p.m. on Friday March 23; come by and take a picture of your SpongeBob fans with him.
The store  is open from 9 a.m. to 7 p.m. Mondays through Saturdays at 31423 Pacific Highway South (located on the Pacific Highway side of the mall, across the parking lot from Jo-Ann's, H Mart and Barnes & Noble).
We'll soon share more details soon about this innovative kind of  store. In the meantime, you might enjoy this video which gives you a peek inside this new kind of customer service center.
[youtube=http://www.youtube.com/watch?v=0hC8E6Dqprs]