Asian American & Pacific Islander (AAPI) Heritage Month gives us the opportunity to go above and beyond to celebrate the AAPI community's remarkable contributions to American culture, film, science, sports and history. To do so, we kicked off a series of activities and initiatives earlier this month to educate the public about the impact of the pandemic and honor the occasion.
We are proud to build upon those activities by announcing a $55,000 contribution to Asian Counseling and Referral Service (ACRS). These funds are supporting the non-profit's response to the current global pandemic and its ongoing digital literacy programming needs in Western Washington.
We also recognize that COVID-19 has had a far-reaching impact on all communities. The effect of the pandemic continues to be a deep concern, especially for limited English-speaking residents and immigrants and refugees in the greater Seattle area who may be unfamiliar with healthcare systems and further isolated by the digital divide.
Unfortunately, the AAPI community is continuing to experience a rise in anti-Asian American hate incidents related to the COVID19 pandemic, as well. According to data collected by several Asian American organizations, more than 1,600 hate incidents have been self-reported across the nation since mid-March.
To support our local community's response to these incidents, Comcast's $55,000 grant to ACRS is helping the organization reach thousands of immigrants, refugees, and other underserved AAPI community members.  The grant also supports the organization's operational relief and on-going tech and digital literacy needs, including:
Rapid response to clients in need of food, emergency financial assistance, and rental assistance.
Increased multilingual hotline services for emergency information and referral services to support community members needing health resources, access to safety net programs and services.
Increased employment assistance, job counseling, unemployment navigation, and case management.
Increased services through the internet. This includes case management and technical training for clients to help them use internet-based tools and online resources.
Targeted digital literacy classes to support immigrants and refugees who have basic familiarity with computers and are seeking employment or career advancement.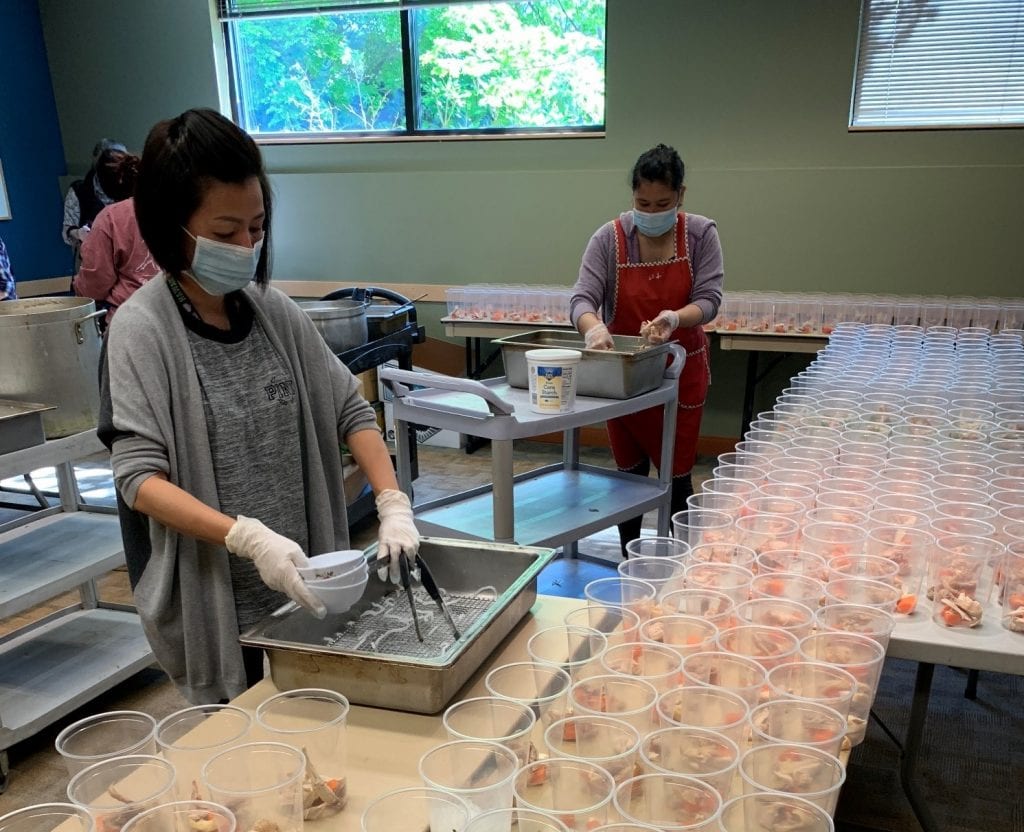 "ACRS shares the same commitment with Comcast to educate and empower immigrants, refugees, and underserved AAPI communities with the digital knowledge and tools they need to navigate the challenges they face and thrive," said Michael Byun, ACRS Executive Director. " We are excited and grateful for the opportunity to partner with Comcast to help those most critically impacted by the COVID-19 pandemic, especially limited English-speaking members of our communities, who already face many barriers accessing vital resources and are further isolated by the digital divide."
On May 1, Comcast announced several nationwide activities in support of Asian culture during Asian American & Pacific Islander (AAPI) Heritage Month. Throughout the month, Comcast is celebrating the AAPI community's remarkable contributions to American culture, film, science, sports, and history this month with Xfinity TV's 'Asian American Film & TV collection' Destination and Free Preview.
The 'Asian American Film & TV collection' destination on Xfinity X1 brings together all of the Asian film, TV, music, and web content available on the platform into one place. During AAPI Heritage Month, the destination also features a selection of award-winning movies, documentaries, biopics, and television series curated into a special collection featuring popular Asian American actors such as John Cho and Ken Jeong, music content from Music Choice, Stingray, and TVK-Pop, and more.
Additionally, throughout the month, Comcast is featuring a selection of free AAPI programming from a variety of networks and subscription videos on Xfinity on-demand services including GMA Pinoy, Filipino On Demand, Kocowa, Hi YAH!, Anime Network, and Eros Now. X1 customers can access the destination by saying "Asian American" into the Xfinity Voice Remote. A selection of programming is also available on Xfinity Flex and the Xfinity Stream app and portal.