The following story details Comcast's expansion to its low-income internet and technology program in WA state, learn more about Internet Essentials by visiting https://www.internetessentials.com/ or reading the details below.
What is the true impact of the internet today? It is a lifeline for accessing homework, job searches, researching health benefits and government benefits, connecting with loved ones, and a whole lot more.
Now, imagine you've just been handed immediate access to all of these things through the gift of a free computer and complimentary internet services? For 50 individuals participating in Goodwill's job training program in Spokane, the dream became reality last week as Comcast teamed up with Goodwill of the Inland Northwest for a grand opening of the new Comcast Digital Training Classroom for the organization's job training and placement program.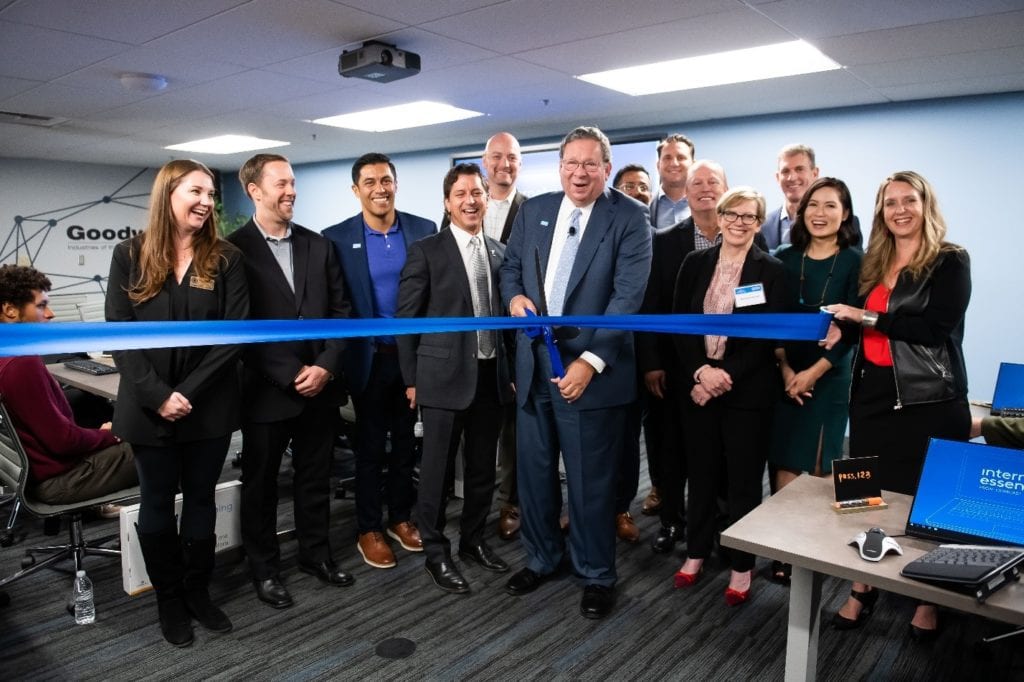 The day's activities centered on Internet Essentials, the nation's largest and most comprehensive broadband adoption program, and its largest expansion ever  – making internet available to all low-income households in Comcast Washington's service area. And the job training program participants were excited to receive their laptops and six free months of the internet – all made possible by funding from our Internet Essentials programming! They were especially excited to receive these resources from Rico Roman, U.S. Gold Medal Sled Hockey Player, Army Veteran, and Purple Heart Recipient.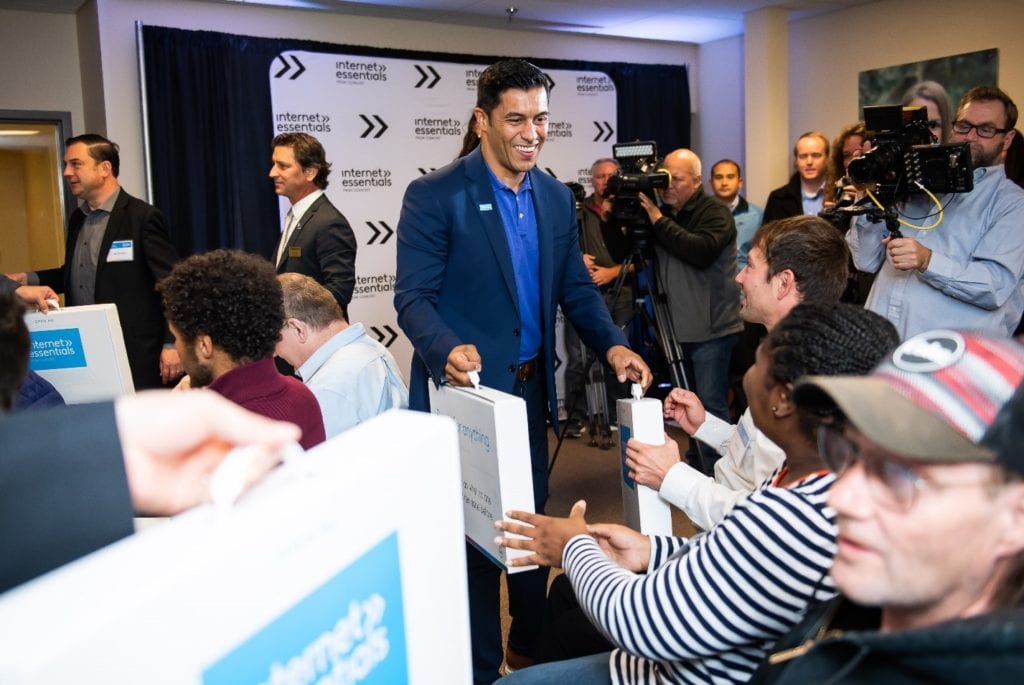 This expansion of Internet Essentials eligibility opens the transformative power of the Internet to millions of additional households – including people with disabilities, parents with children either too young for school or in college, and adults without children who need a connection to learn digital skills, search and apply for new jobs, or find resources for their families.
In addition to the Goodwill event, we joined Congresswoman Cathy McMorris Rodgers and honored Spokane Mayor David Condon for his dedication to supporting Internet service expansion for the local low-income community, and our Internet Essentials program, throughout his two terms as Mayor of Spokane. Mayor Condon was recognized as the 2019 Internet Essentials Community Champion Award recipient in WA state.
And,  as one more surprise for Spokane's outgoing Mayor, we donated 50 laptops and 6 months of complimentary internet services for families being supported by  Family Promise of Spokane, the nonprofit he has worked with most during his tenure as leader of the city.  For families transitioning from being homeless into housing, these internet and technology resources will help them get back on their feet now, and never look back.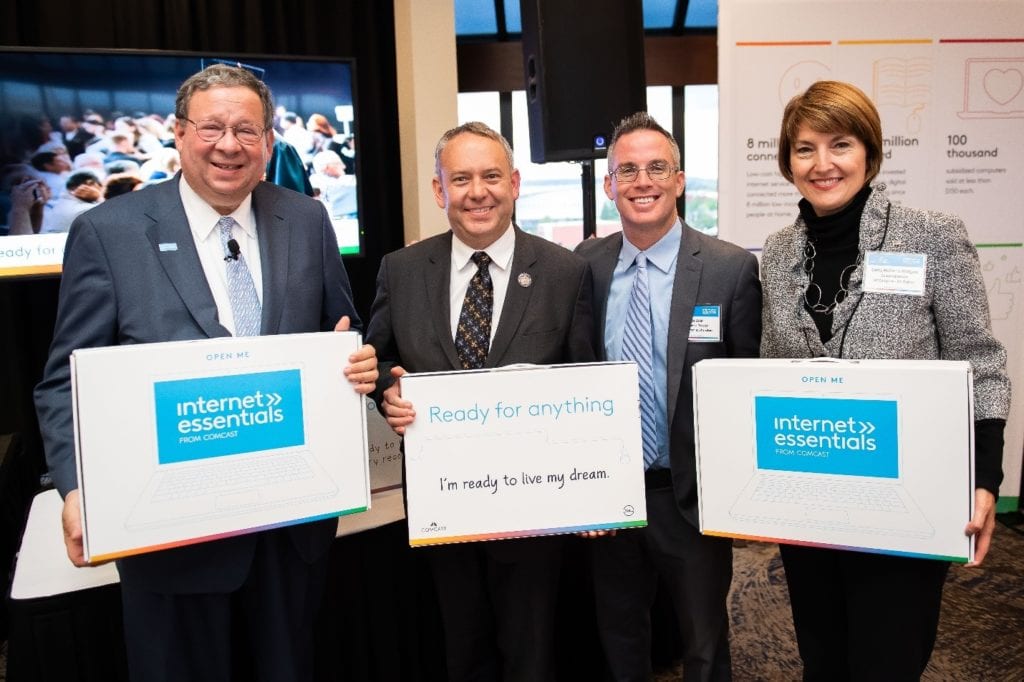 Since its inception, more than 340,000 Washingtonians have been connected to the Internet – many for the first time – through Internet Essentials. To be eligible, low-income applicants simply need to show they are participating in one or more of a dozen different federal assistance programs, including:
Families with a child enrolled in the National School Lunch Program
Individuals or families living in HUD-subsidized housing, or S8 voucher holders renting from private landlords or from housing authorities
Veterans who qualify for state or federal assistance
Individuals receiving any of the following:

Medicaid recipients
NSLP/Head Start
SNAP
TANF
SSI
LIHEAP
Tribal assistance programs
WIC
Local Non-Profit Opportunities
The program also includes materials and support for organizations that are interested in getting more info and coordinating with us to enroll the clients they serve in the program. A free account can be created on our partner portal to access materials and have them shipped for free: https://partner.internetessentials.com
More Info. for Individuals and Families
For more information on IE programming for people across WA state, visit www.internetessentials.com or call 1-855-8-INTERNET (1-855-846-8376).