At Comcast, we connect more than 1.5 million residential and business customers in Washington to the moments that matter. We are committed to respecting our customers' time, simplifying their experience, and making things right if we fall short.
As a part of our work to make things simple, easy and awesome for our customers, 500 leaders from Comcast in Washington gathered this week to learn about new technologies and ways to make every customer experience great. These leaders discussed strategies for bringing their best to work every day and how to put the customer at the center of everything we do in Washington.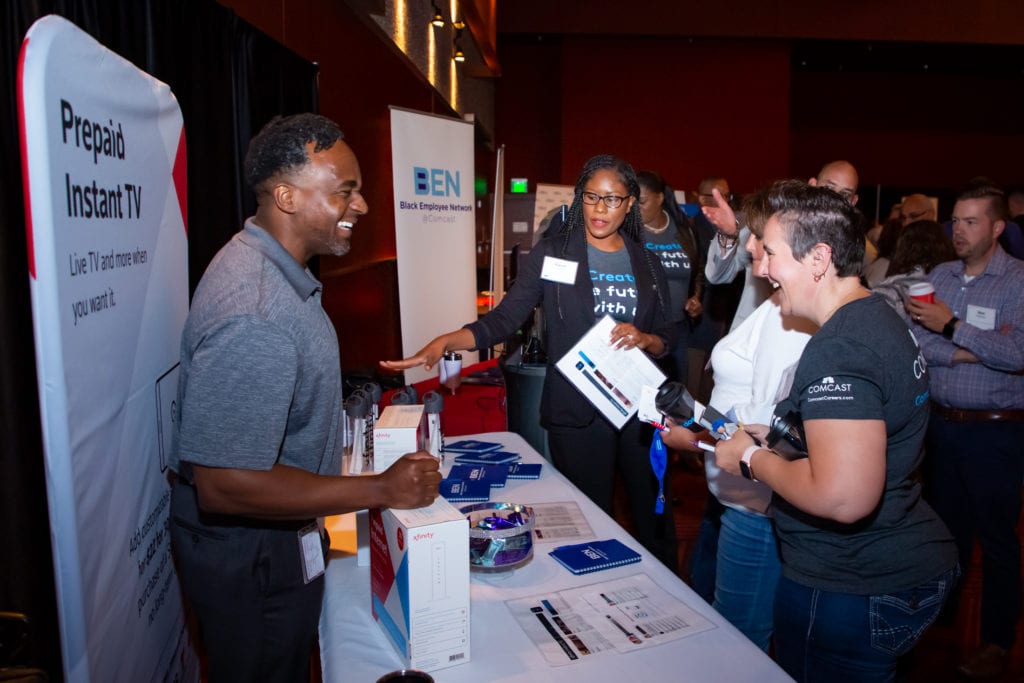 Key elements of this business strategy, which have propelled us forward as Washington's leading provider of connected experiences include:
Comcast Business and our Xfinity products and services is fundamental to our business strategy. It means having a robust and reliable network and offering innovative products.
Customer experience will always be our most important product.
Our people set us apart. When our people grow and deliver their best, so does our business. That's why being a great place to work, tops our strategic goals.
Our moral compass is crucial. It means always acting with integrity, being honest and transparent, and living in alignment with our values, without compromise.
"At Comcast, we're powered by our people who come from the thousands of communities we serve. We are guided by always doing what's right for our customers- and for each other," said Comcast Washington Senior Vice President Amy Lynch. "Our commitment to act with integrity defines how we do business in Washington and will help us win in the marketplace."
To learn more about Comcast in Washington, visit: https://washington.comcast.com/about/