Windstorms came to Puget Sound yesterday and did considerable damage in scattered areas. The post above by one of our techs shows damage in just one area.
As the power returns, Comcast crews will be making our repairs throughout the day. Power crews have to complete their repairs on poles and other parts of the electrical network before Comcast crews can begin repairs on our portion of our network. Please be assured we won't  rest until every customer has their services up and running. Some but not all of the hardest hit areas in this windstorm are the foothills of Auburn and Redmond and parts of Seattle, Everett, Kirkland, Auburn and Bremerton.
When power returns to your home, the good news is that XFINITY services almost always return as well.  But there could be a lag time for a couple of reasons. It's only when power is restored to an area that it's considered safe for other crews to work on a power pole. So when your power comes back up, that's a sign that Comcast crews are now able to enter an area and begin any repairs that are needed to facilities serving your neighborhood.
Also, it's not uncommon in storm-related outages for a customer to have power but not have Xfinity services. This often occurs when the power lines feeding the home or business that still have power are not the same lines serving our plant.  Things might look fine on your block, but four blocks away there could be damage to our plant or a power provider which is affecting your services. Here is a graphic that helps to explain the situation: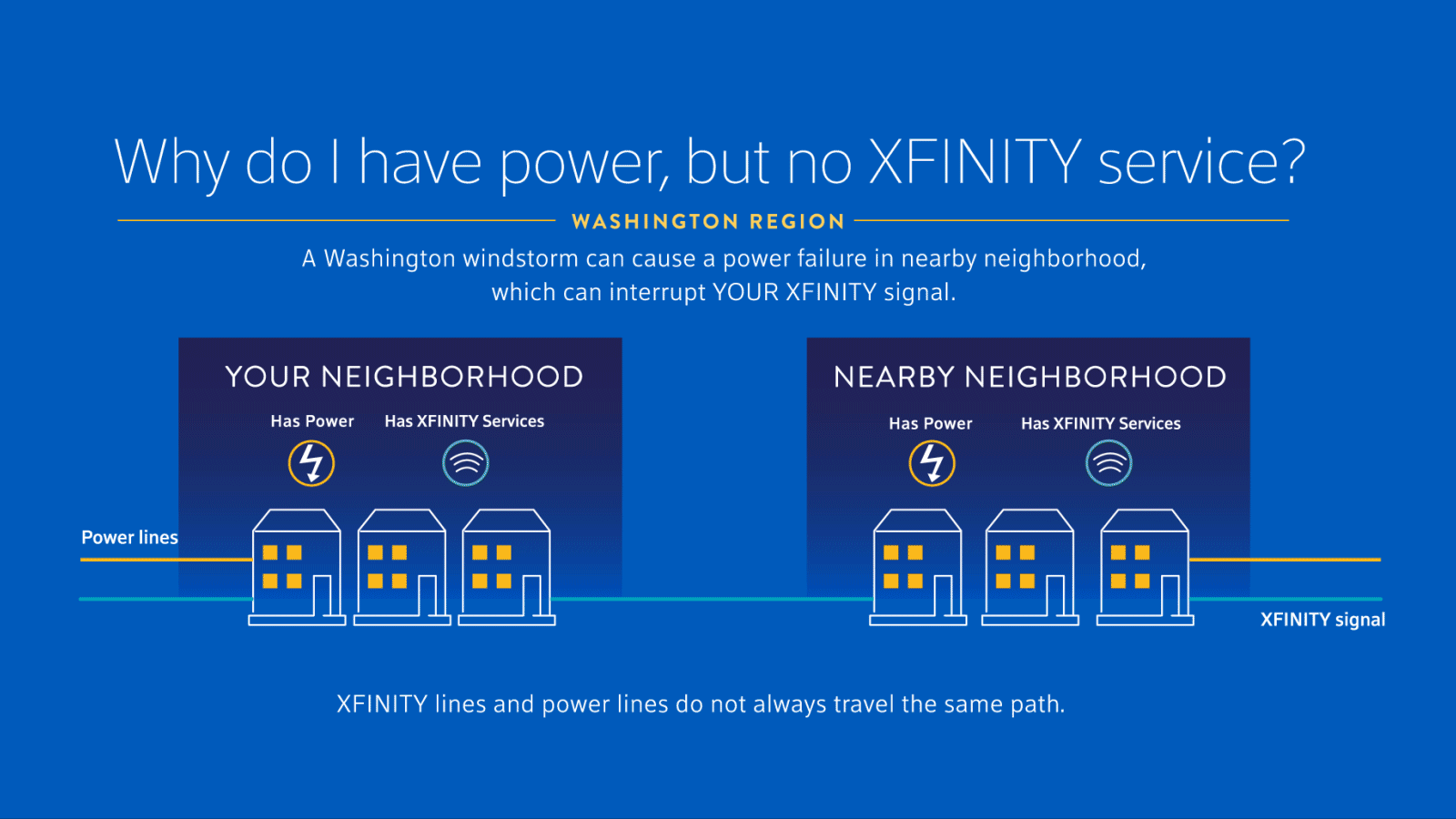 We understand service disruptions are both inconvenient and frustrating.  Know that our teams are working around the clock to return all services. Thank you for your patience and, as always, thank you for being a Comcast customer.