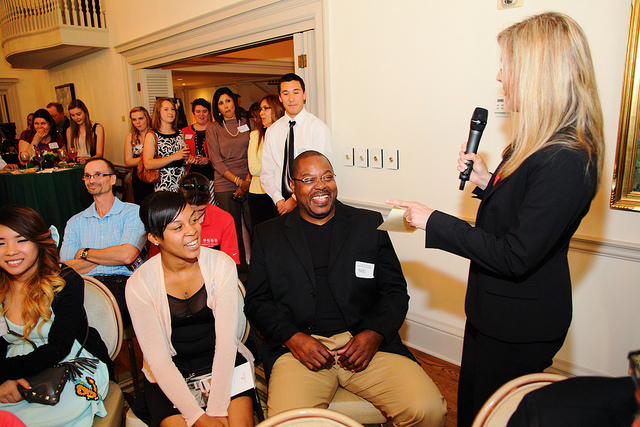 We had the honor of hosting a reception for some of the 90 Western Washington and Spokane County recipients of the Comcast Foundation's annual Leaders and Achievers Scholarship Program awards during a reception at the governor's mansion in Olympia. For a list of all the students and more information about these high achievers and the program, click here.
You'll see the keynote speaker was State Superintendent of Public Instruction Randy Dorn. For photos of this fun event, please see our Flickr page. For a great news account of the event, with interviews of the students, here's an article from South Sound Talk. 
As a final note, we showed the students a video from a scholarship recipient from last year. You might enjoy the video as well.
[youtube=http://youtu.be/r-Ii_JQnaDY]