[youtube=http://youtu.be/7pmkk9XBBMw]
Maybe it was the smiles of the kids or the funny sunglasses they were wearing or the even bigger smiles of the Comcast employees who greeted their "littles" with homemade signs. No matter the reason, there is always something special about the opening day of a Big Brothers Big Sisters Beyond School Walls program.
This is the third year Comcast has held the program at its Lynnwood call center and regional headquarters in partnership with Big Brothers Big Sisters of Snohomish County, and it never grows old. Unlike with a traditional Big Brothers Big Sisters program, Beyond School Walls was designed with the busy executive in mind. Instead of meeting on weekends or after work, the "littles" come to the work place to have lunch and meet with their "bigs."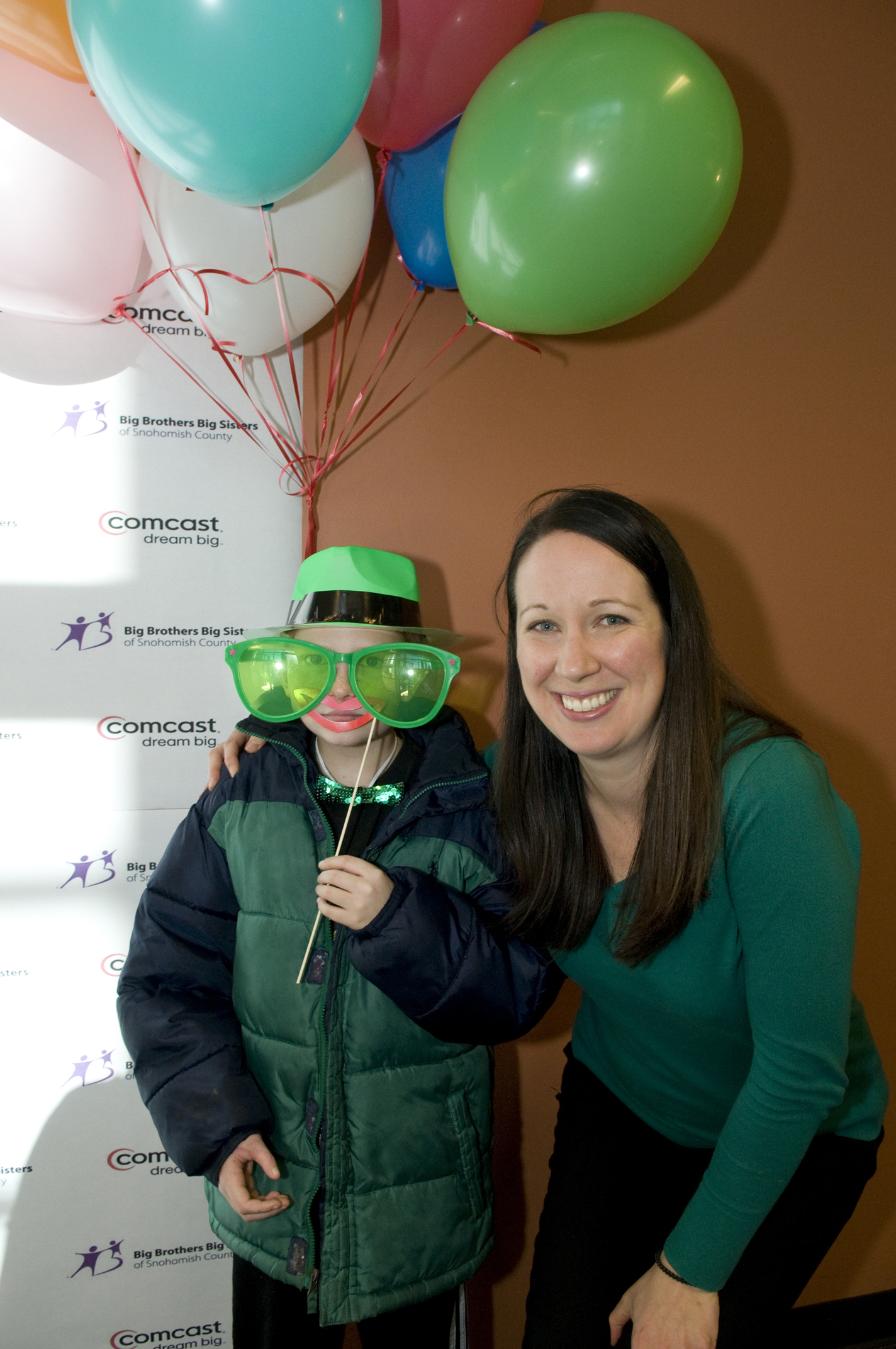 Twenty-six fourth and fifth graders from nearby Woodside Elementary School in Everett walked the "red carpet" to meet their "bigs" who were waiting for them in the building lobby. Dena Searcy, an administrative assistant for Comcast, was one of them.
"I love being a big. I feel very fortunate to be able to participate in this partnership. I am continually amazed how the little things we share with our little are so impactful to them," she said.
Comcast's participation in Beyond School Walls originated in 2008 at the company's headquarters office in Philadelphia. Today, there are 14 Comcast locations and some 325 Comcast "bigs" across the country participating in Beyond School Walls.