Click here to read in the Auburn Reporter about the new XFINITY Customer Service Center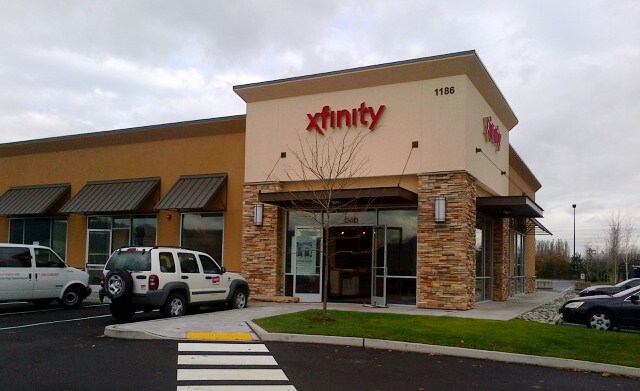 Following on the heels of the opening of a new XFINITY store in Redmond, Comcast opened a new XFINITY store in Auburn, Washington, on Nov. 18, 2013.
Click here for a map to the new store.
The 4,020 square-foot center is designed entirely around the needs of customers and provides Comcast customers with an opportunity to explore, learn about and interact directly with the latest XFINITY products and services.
The new XFINITY Store is at 1186 Outlet Collection Drive, Ste. 130 at the Outlet Collection Shopping Center by the Discount Tire Factory. The service center features 55"-flat-screen TVs and a comfortable seating area.  Customers also can try out Comcast's converged services and popular apps on iPad's, like the XFINITY TV app.  Kiosks around the center also provide customers with the opportunity to experience XFINITY TV and try out next-generation XFINITY Home Security.
Naturally, the previous location on Auburn Way North, which was approx. 1,000 square feet, has now closed.
The XFINITY Customer Service Center will be open Monday through Saturday from 9 a.m. to 7 p.m. and Sundays noon to 4 p.m.
"We're proud to provide our customers with a place where they can experience our XFINITY products and services firsthand and check out the latest technology in an interactive environment," said Len Rozek, senior vice president of Comcast's Washington Region. "This new model has a more welcoming design, and most important, a new attitude as we apply the same mindset of innovation, speed and utility that our customers love about our products to our customer service."