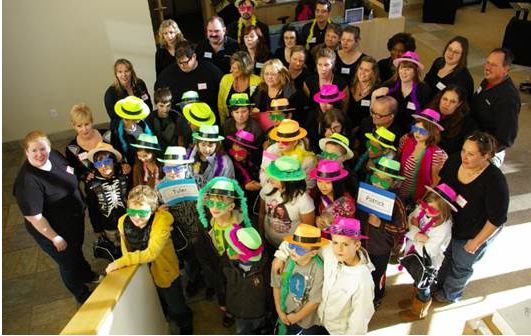 Below are a few words from the Executive Director of Big Brothers Big Sisters of Snohomish County, Pamela Shields.
The 2013-14 school year marks our 3rd annual Beyond School Walls, a Big Brothers Big Sisters partnership with Comcast and Woodside Elementary School. Beyond School Walls is an amazing and rewarding way to spend time with a young person and make a huge difference in his/her life. The Little Brothers and Little Sisters from Woodside feel very privileged to be part of this program; it makes them feel as though they "fit in."
 The Bigs in our Beyond School Walls mentoring program help to expand a child's experiences by spending one-to-one time with them during the school day. In this program, Littles will be transported from Woodside Elementary to Comcast – a great first glimpse of corporate America! No matter what they do, the time these Bigs and Littles spend together is proven to enhance school performance.
 The Bigs in our Beyond School Walls program are corporate professionals who volunteer to mentor a child from Woodside Elementary School. The Littles are at-risk of social or academic failure. In the Beyond School Walls Program, we work with guidance counselors, teachers, principals and parents, focusing on the children who can most benefit from having an additional friend and mentor in their lives.
 The Littles are bused from Woodside Elementary School to Comcast every other week during the lunch hour. Matches will spend time eating lunch (lunch is provided at every session), playing board games, doing arts and craft activities, reading, working on academic skills that are specific to each child, talking, playing foosball, and other various one-to-one activities. The students will also take part in structured group activities that center around career development, team building, and interpersonal skill building. The idea behind this program is that students will get one-to-one mentoring that can be so impactful for a young person, while also exposing them to career development and extra academic support.