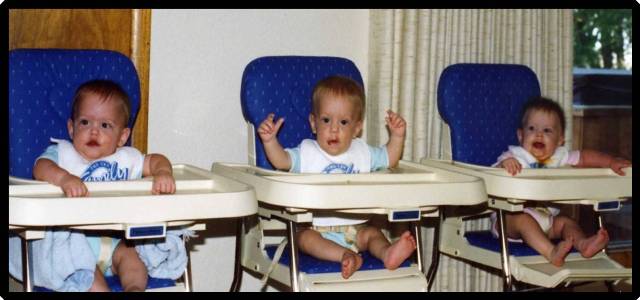 Comcast's General Manager in Spokane, Ken Watts,  recently delivered a keynote address at a conference in Cheney. The conference brought elected officials and other leaders from Eastern Washington together to discuss how to better provide after-school programs to young people.
Ken is the father of the "TCI Triplets," as they were known two decades ago. The triplets have since grown: So has Ken, and so has his company. In Ken's talk, he reflects on how a young company executive raises triplets and learns life lessons along the way. Ken also talks about how he and Comcast apply different ways of thinking to help young people.
Most of the slides in the talk use pictures from Comcast Cares Day in Spokane over the last three years. There are some sobering statistics on those slides. The numbers and the need call us to action.
Our thanks to the conference organizers, School's Out Washington, and the Association of Washington Cities, for including us. We look forward to hearing about new ventures in bringing people together, as Ken encourages in his talk.
We also filmed Comcast Newsmakers segments at the event to bring further focus to the need for after-school activity. You can hear from one of the School's Out Washington folks here. You can hear from a representative of the National League of Cities here.