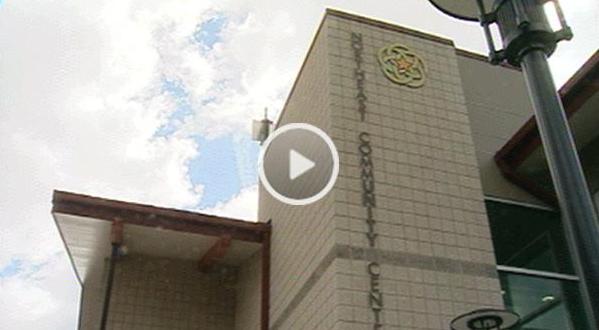 As we announced in the original post about Comcast Cares Day 2012, it's time to gear up for one of the biggest days of corporate service in the country! This is the news release we prepared for the occasion. Keep an eye out for frequent updates.  
LYNNWOOD, WA – April 19, 2012– On Saturday, April 21, more than 2,200 local Comcast employees and their families and friends will volunteer to improve 13 school and nonprofit sites around Western Washington and Spokane as part of Comcast Cares Day.
Throughout the country, more than 67,000 Comcast volunteers will participate in this annual day of service.  Since its inception in 2001, Comcast Cares Day has become one of the largest single days of corporate volunteering in the country.
During the day of service, Comcast employees in Washington will take part in a variety of volunteer efforts ranging from finishing the landscaping at a new community center to installing improvements at a house so a 100-year-old lady can continue to live there independently.
Over the previous 10 Comcast Cares Days, Comcast volunteers have dedicated more than 2.1 million hours of service. The Company has also contributed more than $10.5 million in grants to organizations nationwide. Comcast Cares Day is one way that Comcast helps to power dreams and demonstrate a year-round commitment to making a difference in the communities it serves.
"Since Comcast Cares Day began, more than 360,000 employees, their families and friends have contributed their time to improving the communities where we live and work," said Len Rozek, senior vice president of Comcast's Washington market, who will be volunteering at El Centro de La Raza in Seattle. "Today, we will surpass 2.5 million total hours of service. I'm grateful to the volunteers here in Washington who will be donating their time to help make such a big difference in the lives of others."
This is a list of the communities where the projects will take place, and our community partners:
Aberdeen: Habitat for Humanity of Grays Harbor. (Radio station KBKW had a report about the event here)
Bellingham: Whatcom Parks and Recreation Foundation at the Chuckanut Falls Trail.
Bremerton: Boys & Girls Clubs of South Puget Sound's Bremerton Olympia Avenue location
Everett: Salvation Army
Everett: Cascade High School and the Everett School District
Fife: Fife Parks Department at the Lower Hylebos Marsh. (You can see a nice article in the Fife Free Press here about Comcast Cares Day there)
Kent: Northwest Harvest (The Kent Reporter's account is here)
Olympia: Rebuilding Together of Thurston County. (ThurstonTalk.com has a really nice story summarizing all that Rebuilding Together does)
Redmond: Eastside Audubon Society at the Audubon BirdLoop at Marymoor Park.
Seattle: El Centro de La Raza
Seattle: Wing Luke Asian Museum
Spokane: Northeast Community Center (KREM 2's story done in advance of the work is here)
Tacoma: Metro Parks STAR (South Tacoma Activity and Recreation) Center  Here, Comcast volunteers will be working side-by-side with partners from the Tacoma Urban League and a local Girl Scout Troop.
The Comcast Foundation will provide grants to local community partner organizations across the country on behalf of each employee and family member who volunteers on Comcast Cares Day. The grants will help Comcast's community partners continue their mission of serving the community throughout the year.
For more information on Comcast's volunteer and community investment initiatives, visit http://www.comcast.com/inthecommunity.  For more information about Comcast Cares Day in Washington, see http://wacomcast.com/tag/comcast-cares-day/