In the state of Washington, the nonprofit agency Friends of Youth is hard at work with a mission of partnering with youth and young adults to provide the relationships, resources, and skills they need to attain personal growth and success. The work is timely, and necessary – housing prices are on the rise, making it increasingly difficult for many families to find and maintain safe housing. Additionally, the demand for mental health services is at an all-time high, as families navigate various generational traumas, compounded by ongoing after-effects of the pandemic.
For these individuals, Friends of Youth can make a world of difference. Friends of Youth delivers a comprehensive range of therapeutic services for youth, young adults and families from all backgrounds. Today, technology solutions are helping to elevate Friends of Youth's collaborative approach to supporting youth and young adults and take the organization into the future of nonprofit work.
Friends of Youth has over 70 years of experience and 24 program sites in 18 cities, and national accreditation. The nonprofit agency provides welcoming, safe places and emotional support for youth in challenging circumstances and collectively strives to ensure youth face zero days of vulnerability. Some notable services include mental health and substance use counseling, street outreach, the only shelter for youth and young adults in east King County, as well as various housing services.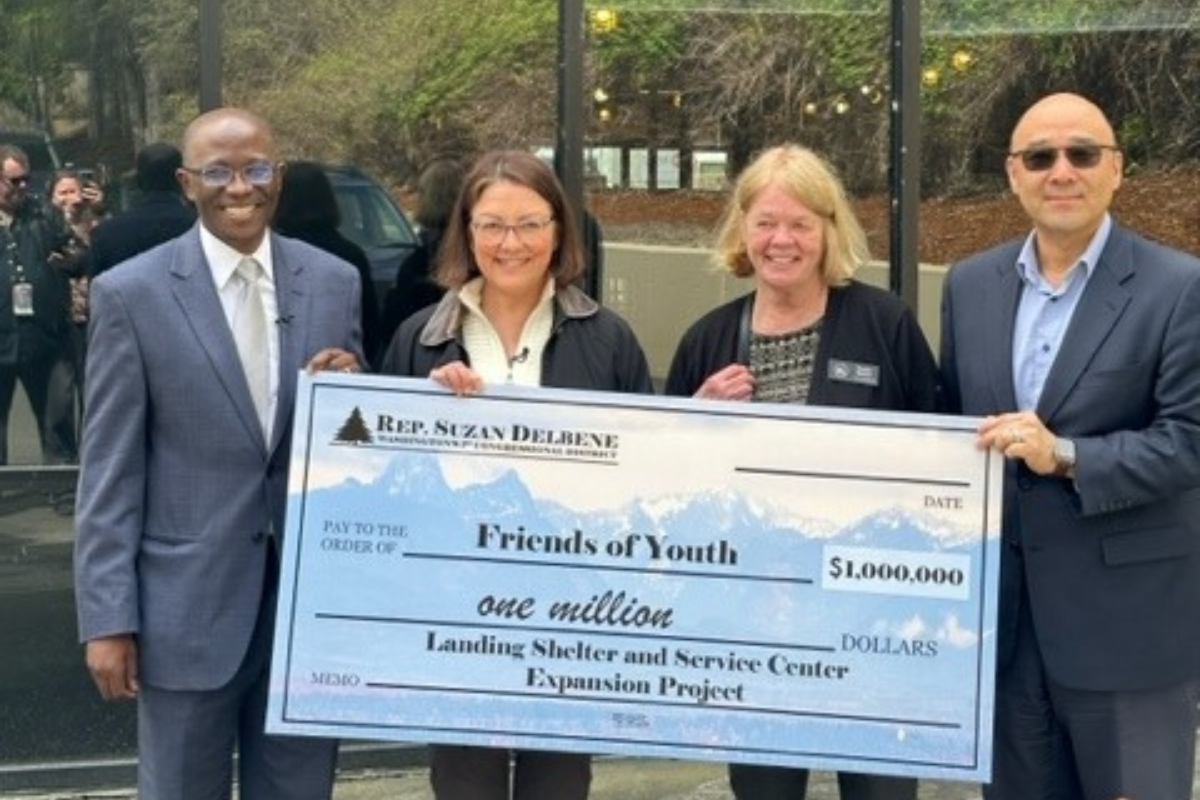 To support Friends of Youth's mission, Comcast Business is supplying Business Internet connections to multiple locations, as well as phone services and Business TV solutions. The technology solutions are critical to the success of the Friends of Youth team.
Among the Comcast support that Friends of Youth uses to help clients and employees are Lift Zones, which provide a robust, free WiFi solution powered by Comcast Business in supportive neighborhood locations like nonprofits, community centers, gyms, parks and recreation facilities, and small businesses.  Across the country, more than 1,000 Lift Zones are providing not only free Internet connectivity, but also access to hundreds of hours of educational and digital skills content for students, adults, seniors and veterans. Friends of Youth has 12 locations within the borders of Comcast's Lift Zones – six in Kirkland, two in Redmond, as well as facilities in Bothell, Issaquah, North Bend and Renton.
Sarah Pressler, Friends of Youth's IT Administrator, says, "We work and serve clients in multiple locations. Comcast's Lift Zones provide a separate WiFi network we use for clients, and have some built-in content filtering, which is important as well."
With the help of Comcast Business, Friends of Youth is currently working to expand its operations with the development of a new shelter in Kirkland, which will double the capacity of Friends of Youth's current shelter. Paul Lwali, CEO and President of Friends of Youth, says, "The critical nature of the youth homelessness crisis, including acutely lower health outcomes, is why the expansion of shelter services with integrated health facilities is essential for the future of Washington's youth. Our new Willows Youth Services Center in Kirkland will provide services for young people experiencing homelessness including: integrated behavioral health, substance abuse treatment, basic medical care, nutrition and hygiene facilities."
Because the facility is being built around needs that clients have shared, technology solutions from Comcast Business are being built into the new building. Once open, the shelter will be yet another safe space for youth in need.
To hear more about Friends of Youth's impact on its communities, visit this link.