Ongoing Partnership Between YWCA and Comcast Supports Women and Families in King and Snohomish Counties
Comcast recently donated 70 laptops to YWCA Seattle |King |Snohomish and families living at the organization's The Willows apartments in Seattle. Several of the kids who received the laptops were waiting at The Willows as an Xfinity van and Comcast employees arrived in-person to make the delivery.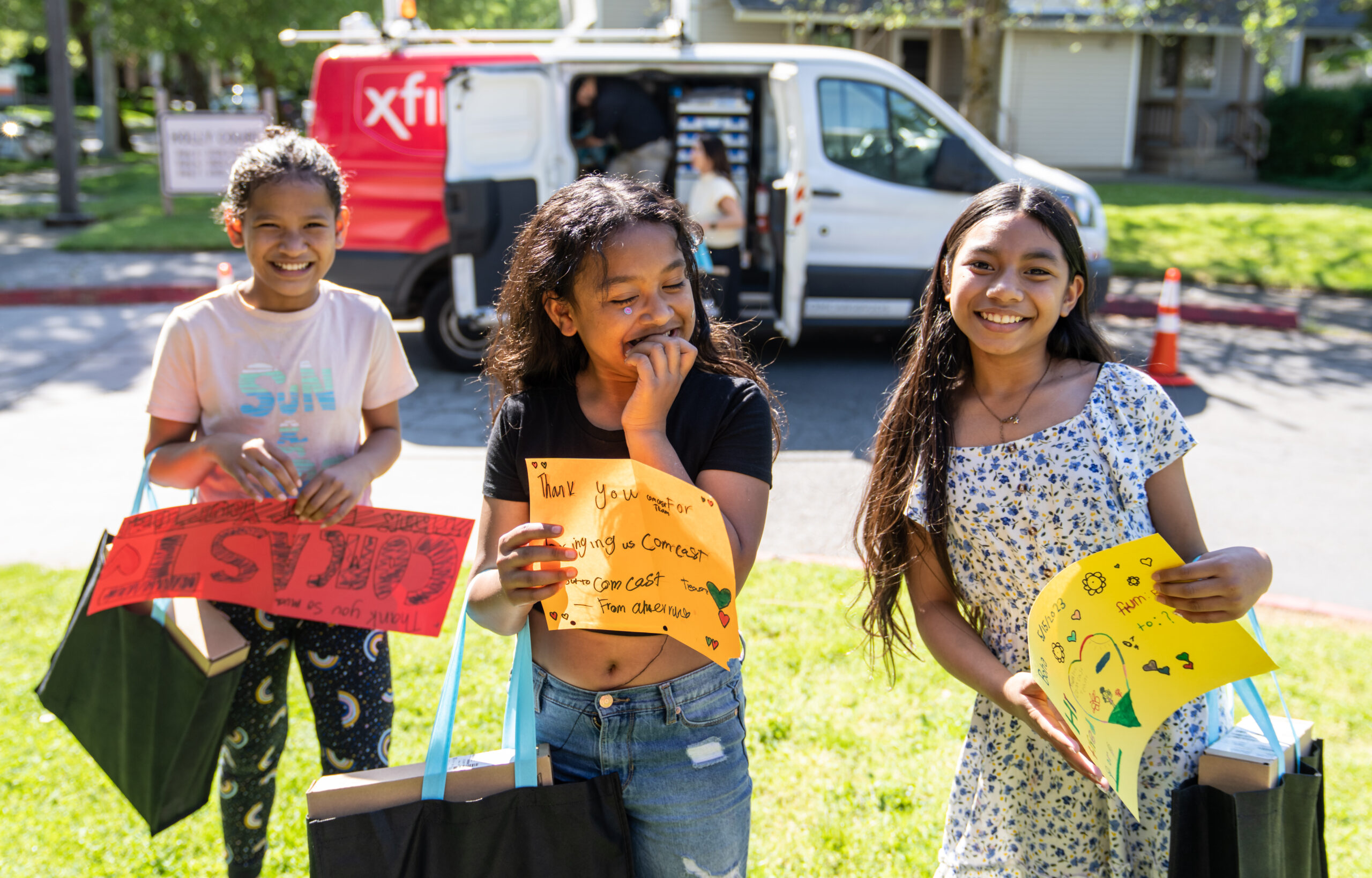 The laptops will help YWCA provide after-school education, supportive and community services, and referrals to health care, job training, and employment resources to women and families at the organization's The Willows apartments.
The donated laptops are the latest example of Comcast's investment in YWCA. Last May, YWCA and Comcast partnered to open a new Lift Zone Lab: Digital Community Learning Space at YWCA's Somerset Village, a 64-unit complex of affordable, permanent housing for families earning 60% and below the area's median income. Comcast donated $76,000 and free internet connectivity to open a state-of-the-art technology lab.
One of the issues the donations are addressing is the education and employment disparities BIPOC communities and women face. Recent data shows significant and consistent disparities exist in Washington in regard to educational opportunity for members of BIPOC communities. Data also that the COVID-19 recession disproportionately impacted jobs held by women, especially BIPOC women.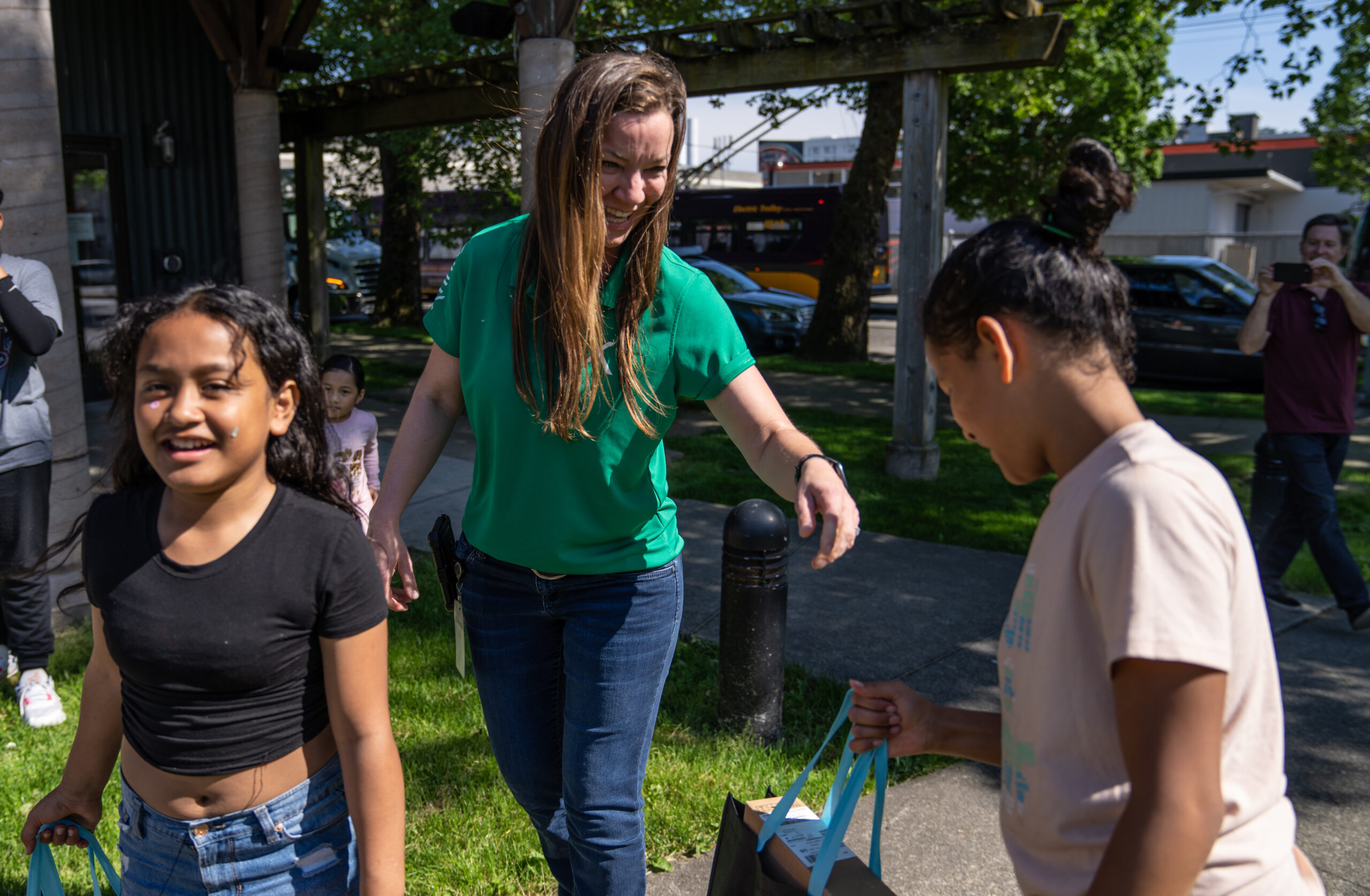 "Thanks to our partnership with Comcast, we are making available to YWCA residents the critical tool of technology to support them with education, internships, training and employment," said Patricia Hayden, Chief Program Officer, YWCA Seattle I King I Snohomish. "We are delighted to give the women and their families in our community access to free high-speed WiFi and cutting-edge technology."
"Our investment in YWCA is part of Comcast's ongoing commitment to providing people with the digital tools needed to succeed in this ever-connected world," said Rodrigo Lopez, senior vice president of Comcast Pacific Northwest Region. "As Washington's largest internet service provider, we're here to support our communities and honored to collaborate with trusted partners to invest in programs that make a difference."
The computer donations and contributions to YWCA are part of Project UP – a comprehensive $1 billion initiative to advance digital equity nationwide and help build a future of unlimited possibilities. As a part of Project UP, Comcast has launched more than 90 Lift Zones in Washington state to assist families with limited or no internet connection in their homes for various reasons. Lift Zones provide free, robust WiFi hotspots in safe spaces designed to help students and families get online, participate in distance learning, do homework, search for jobs, and access healthcare information and public assistance.
Project UP also includes Internet Essentials, the nation's largest and most comprehensive broadband adoption program. For the past 10 years, Comcast's Internet Essentials program has connected more people to the Internet and the technology they need to participate and excel in an increasingly digital world. Internet Essentials provides affordable home Internet for qualifying households ($9.95/mo for up to 50 Mbps, or $29.95/mo for up to 100 Mbps) — as well as low-cost computers, free WiFi hotspots, and free Internet training. The federal Affordable Connectivity Program (ACP) provides qualified households up to $30/mo credit towards Internet and mobile services.
Comcast is also proud to participate in the Affordable Connectivity Program (ACP), which provides eligible households a credit of up to $30/month towards Internet and mobile services. For more information, visit https://www.xfinity.com/learn/internet-service/acp.
About YWCA Seattle | King | Snohomish
YWCA is the region's oldest and largest organization focused on the needs of women and provides services and advocacy to support stable homes and economic advancement, reduce violence and improve health, and promote racial equity and social justice. With programs that serve 7,000 people each year, YWCA is on a mission to eliminate racism, empower women, stand up for social justice, help families, and strengthen communities. To learn more, please visit our website: ywcaworks.org.