May is Military Appreciation Month and we are excited to share some of the ways we have been working to recognize and support veterans in Washington. Comcast has a long history of supporting military families in communities. Since 2011, the company has donated more than $197 million in cash and in-kind contributions to military community organizations. Through digital equity programs such as Internet Essentials, "Lift Zones" (Wi-Fi enabled community centers), and the Affordable Connectivity Program (ACP) Comcast helps veterans and active-duty families gain access to resources for career advancement, telemedicine, VA benefits, social connection and more.
Operation Military Family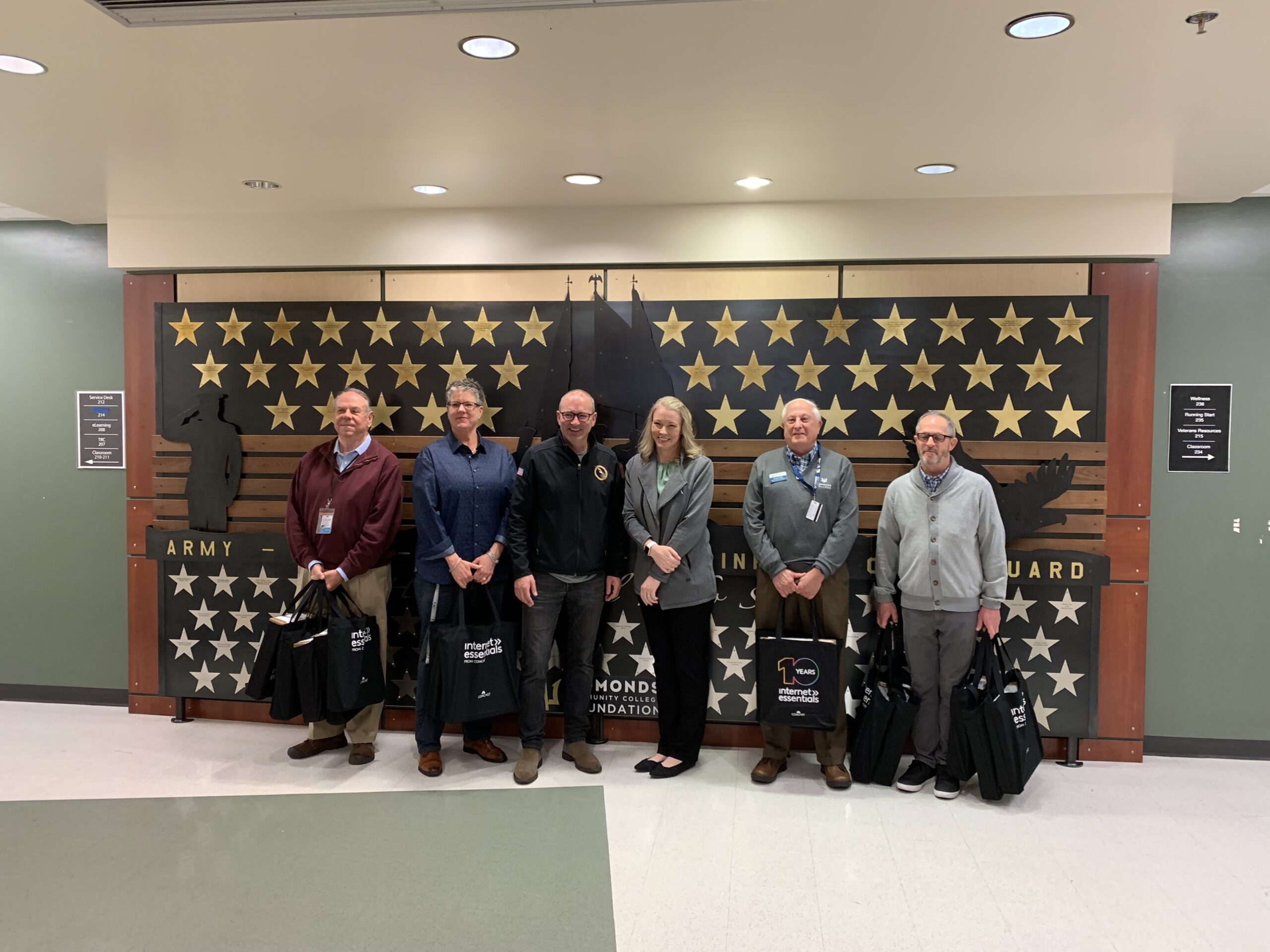 The Honor Foundation and Heroes Homestead collaborations were orchestrated by Operation Military Family, a community partner for Comcast in Washington. Comcast has donated hundred of laptops to veterans through Operation Military Family in recent years along with monetary and volunteer support.
Since 2012, Operation Military Family, has directly helped thousands of Veterans and their families connect to benefits and forge proven and effective paths that lead to success in family, work, and life through its collaborative WASERVES collective impact initiative and the Discovering Your Post-Service Identity program.
Through partnership with Operation Military Family, Comcast recently had the opportunity to donate several laptops to veterans at Edmonds College and Joint Base Lewis-McChord and captured the special deliveries in a video we are proud to share.
Heroes Homestead
Comcast donated 20 laptops to veterans at Heroes Homestead in Spokane County. Heroes Homestead fortifies families of the veteran community through programs and life-on-life mentoring that helps the family understand the adjustment process of their veteran from service to civilian living.
The laptops will help veterans and their families stay connected in their personal and professional lives and are part of an ongoing partnership between Comcast and military community organization Operation Military Family.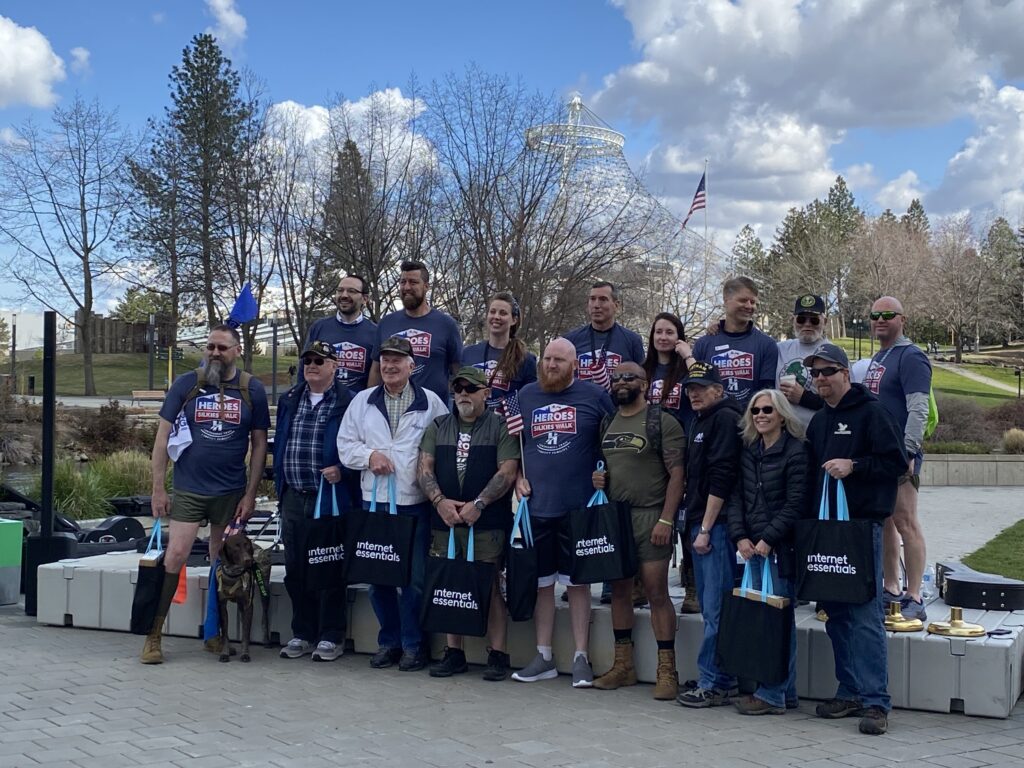 The Honor Foundation
Comcast recently welcomed Navy Seals from The Honor Foundation to the Bellevue Xfinity store to meet with Comcast Washington leadership and the Comcast Washington Veterans Network (VetNet) Employee Resource Group (ERG). Comcast leadership and VetNet members networked with members of the Honor Foundation and shared experiences and expertise on professional development.
The Honor Foundation (THF) is a career transition program for U.S. Special Operations Forces that effectively translates their elite military service to the private sector and helps create the next generation of corporate and community leaders. They provide a clear process for professional development and a diverse ecosystem of world class support and technology.
Veterans Network (VetNet) is a Comcast employee resource group dedicated to sustaining the company's veterans & active military & organizing community service. The group is comprised of over 8,000 Comcast employees spread across the United States, many of whom are veterans.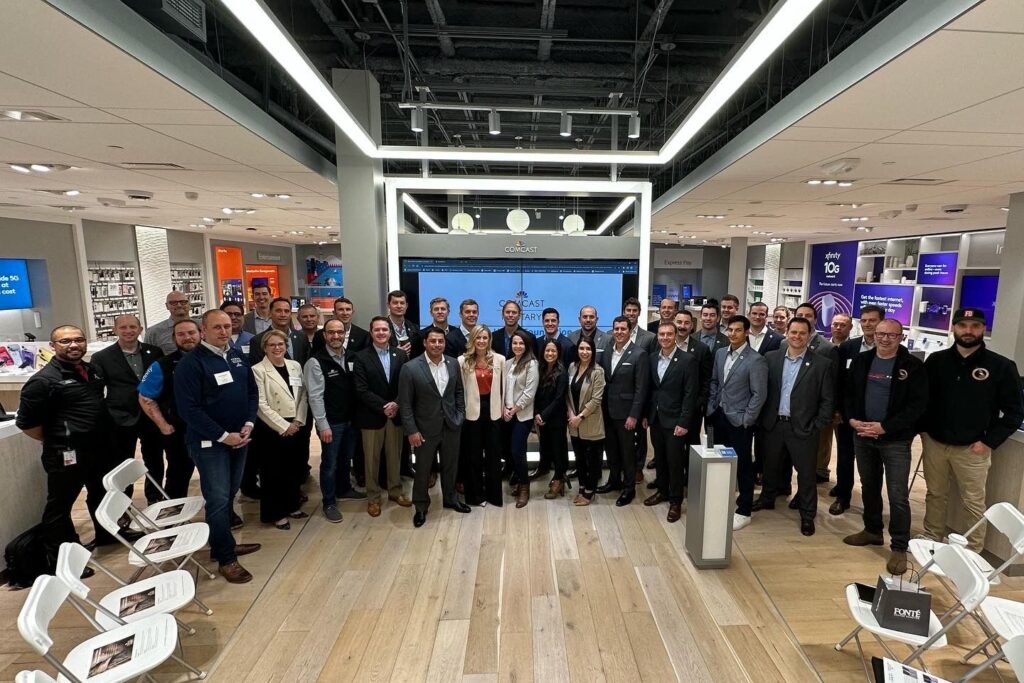 Heroes Silkies Walk
Comcast employees participated in the 2023 Heroes Silkies Walk in Spokane in April. We also donated 25 free laptops to veterans at the walk through Operation Military Family and Heroes Homestead.
Heroes Silkies Walk is a 5k brings awareness, solutions, and builds a connected community to end veteran suicide and homelessness by providing resources for wrap around care for the whole veteran and their family or support system.