Comcast recently donated laptops to several veterans services organizations and groups in Washington state in partnership with Operation Military Family. Leadership from each organization met with Comcast at the Edmonds College Veterans Resource Center to receive the 40 laptops and share stories of the impact they will make for the veterans they serve.
The organizations receiving the laptops are: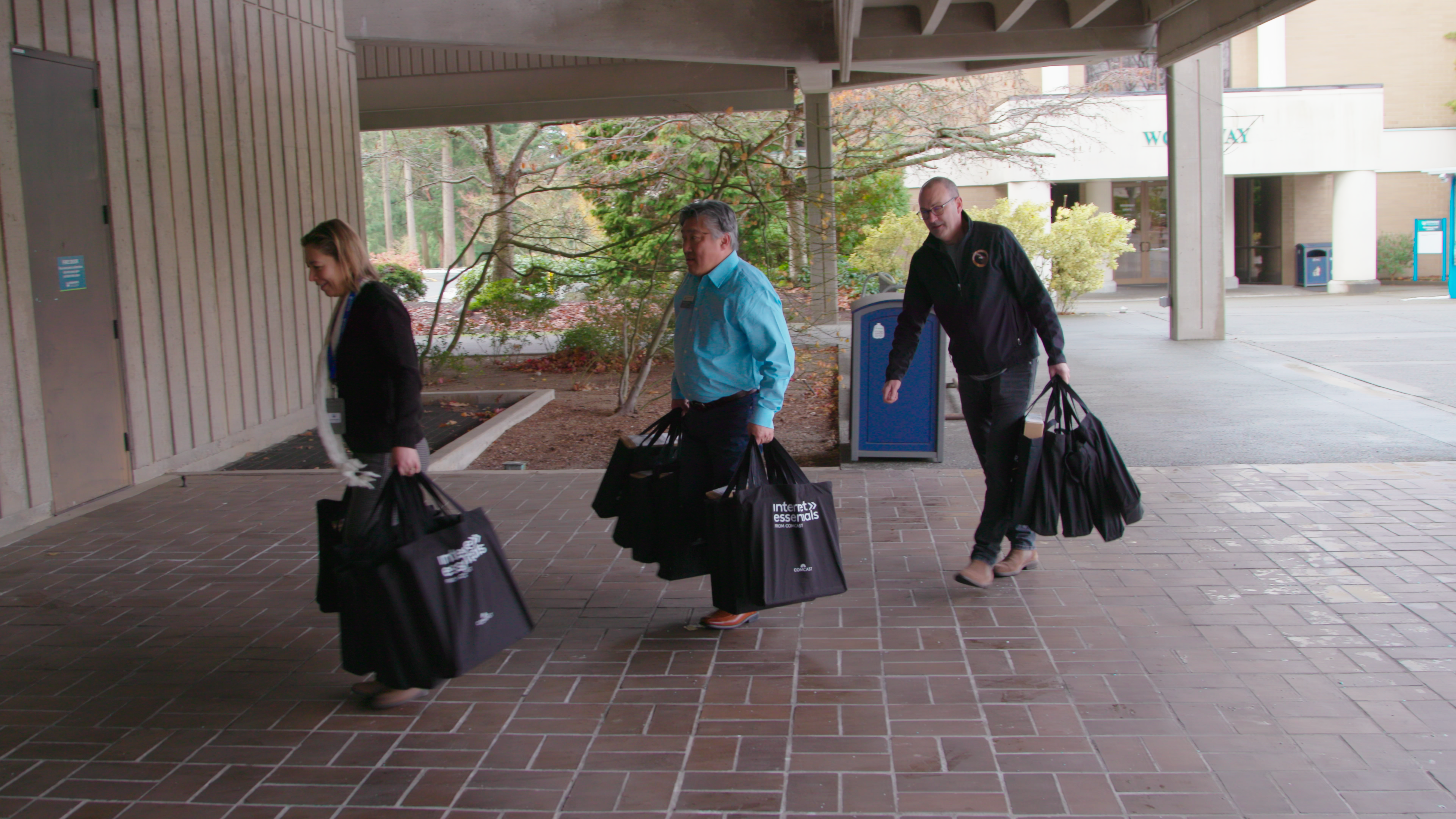 Each organization works directly with veterans in the area, providing them with free resources and services.
"The main digital equity barrier for veterans is access to technology, which is why this donation of laptops from Comcast is so impactful," said Mike Schindler, CEO of Operation Military Family. "These laptops will allow veterans, and their families, to apply for jobs, stay in touch with friends and family, continue their education, and so much more."
The donation continues a partnership between Comcast and Operation Military Family. Comcast donated $20,000, 200 laptops, and a digital skills program to Operation Military Family in November 2022 in honor of Military Appreciation Month and made a similar donation in 2021. Operation Military Family is veteran's services 501 © (3) committed to helping veterans and their families forge new proven and effective paths that lead to success in family, work, and life.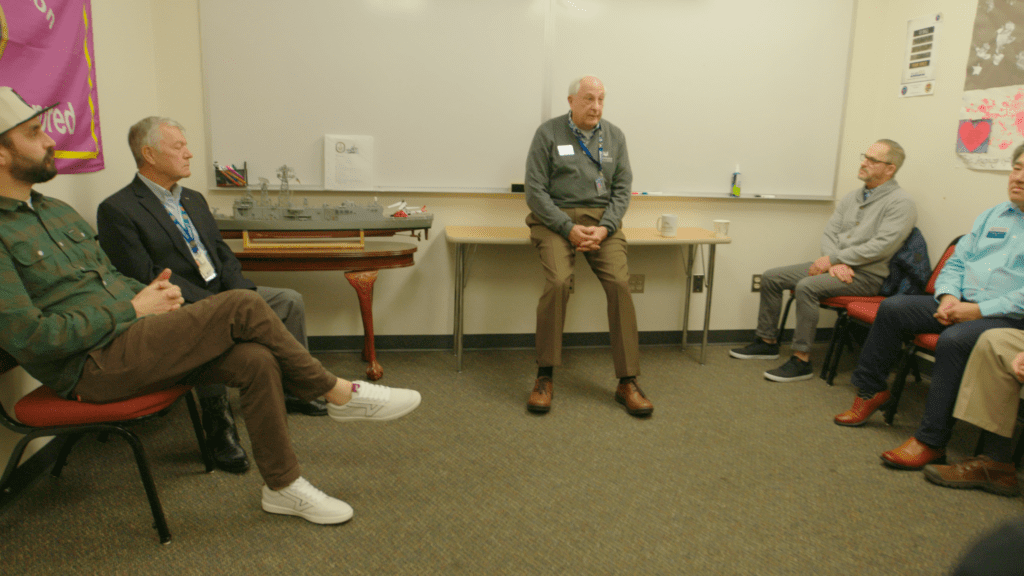 Based in Edmonds, Washington, the organization was founded in 2012 and has served hundreds of veterans and military families the past 10 years. The organizations receiving the laptops shared their gratitude for Comcast and the donation being made:
"These computers, Comcast's gift to us, have been life changing for a lot of people. Being able to hand someone a laptop computer and say 'this is your computer' is something that isn't being done a lot of other places. So, this gift is just magnificent. It's going to get veterans into a better life," said Dennis Gibb, Outreach Specialist, Edmonds College.
"To have a relationship with Comcast is so important because without that I'm not able to get laptops to veterans in need. By having the computer at home veterans can do things they couldn't do before like logging into Indeed.com and Worksource WA and apply for jobs and doing interviews. It's such a wonderful thing Comcast has done," said James Armstrong, Disabled Veterans Case Manager, Lynnwood WorkSource.
"The donation from Comcast to the veteran community was significant because they're providing community to the veterans community at large, who need those computers to do things like applying for a job, independent study, and their education. As a Comcast customer this was extremely gratifying to me to see what Comcast does in support of the community. It proves that Comcast is an important element of the local community," said Steven Pennington, Edmonds College Foundation Board Member.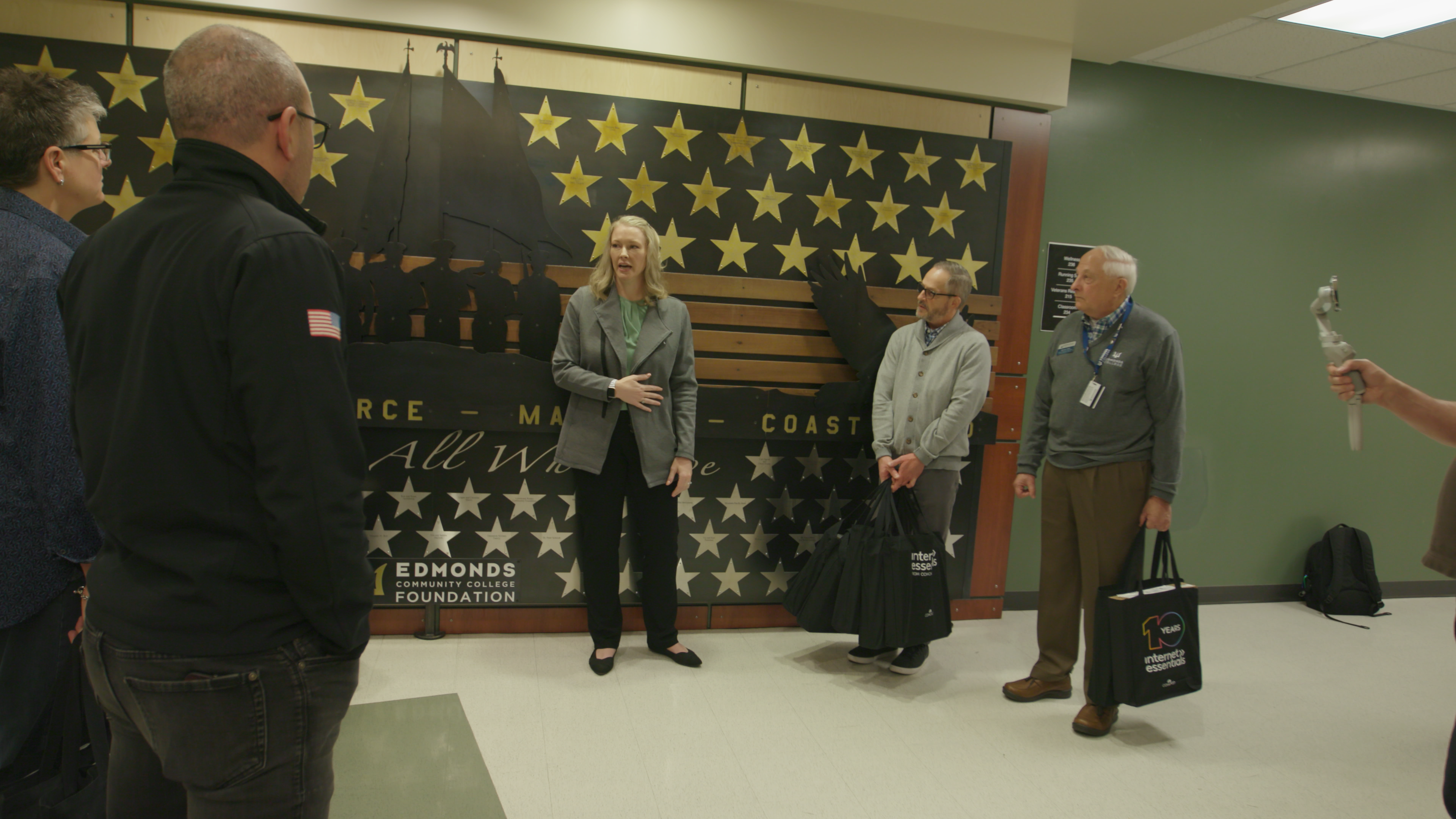 Comcast has a long history of supporting military families in communities. Since 2011, the company has donated more than $197 million in cash and in-kind contributions to military community organizations. Through digital equity programs such as Internet Essentials, "Lift Zones" (Wi-Fi enabled community centers), and the Affordable Connectivity Program (ACP) Comcast helps veterans and active-duty families gain access to resources for career advancement, telemedicine, VA benefits, social connection and more.
The Military Times recently ranked Comcast the No. 1 telecommunications employer and No. 3 overall company on their Best for Vets: Employer list Best for Vets list, which ranks the nation's top companies and organizations that prioritize hiring, retaining, and supporting current and former service members, military spouses, and military caregivers. In addition, Comcast has also been recognized as a Top 10 Military Friendly® Brand, Top 10 Military Friendly® Supplier Diversity Program, Gold-level Military Friendly® Employer, and Military Spouse Friendly® Employer by Victory Media; a 5 Star Employer by VETS Indexes; and a top company for veterans by DiversityInc.