As our country recognizes Veterans Day and National Veterans and Military Families Month in November, Comcast Washington is proud to recognize one of our service members who is helping bring a sense of comfort in Tacoma as the city navigates the COVID-19 pandemic. As a retail sales representative at our local Xfinity store, and specialist in the Washington Army National Guard, Deeva Williams and her unit are supporting mobile food distribution sites throughout the South Sound.
"It feels humbling and amazing to be able to see the smiles and the sigh of relief on people's faces when you take away some stress during a time like this," Williams said.
Williams credits the U.S. Army for strengthening her work discipline after joining three years ago to create a better life for her and her younger brother. Along with her self-described "bubbly" personality, Williams said she values being able to work directly with customers and her Xfinity retail colleagues. "My store has remained open during all of this and my teammates are working hard to support customers," Williams said. "We constantly text each other while we're both serving our community in different ways."
So far, nearly 50,000 National Guard and reserve service members have been mobilized to help combat the COVID-19 pandemic. Among them are more than two dozen Comcast NBCUniversal employees who have been called up to complete thousands of missions such as manning testing and screening centers, delivering food and essential equipment to those in need, and building critical infrastructure. Some of these military service members are profiled in this video:
Employees like Leriqua and Deeva embody our company's values in action and how our employees continue to step up and do more, especially in times of trouble. We are proud of the military community helping to fight against COVID-19. As a military-ready company, we are committed to ensuring that our military teammates have the resources and support they need to answer the call to service.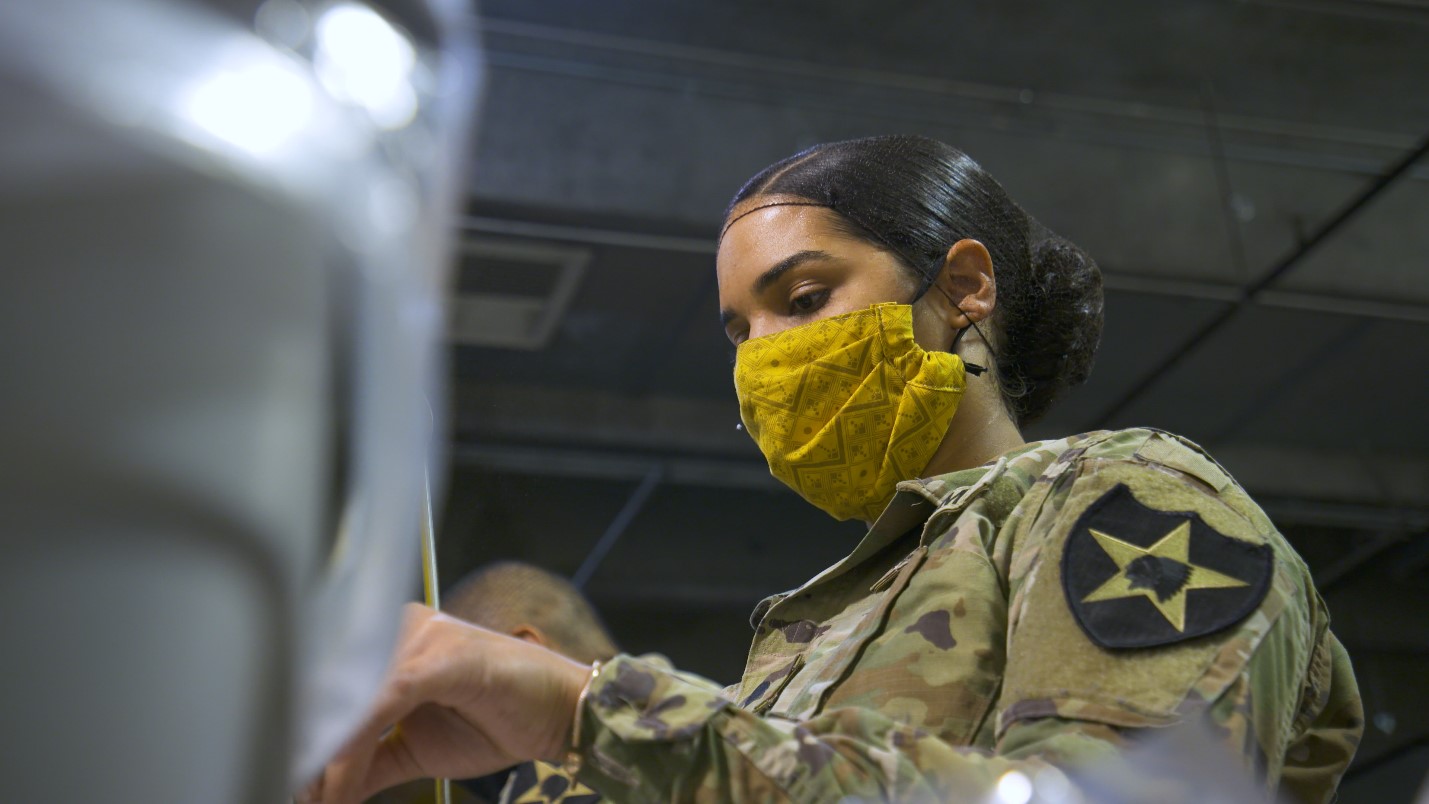 Whether it's for disaster relief, helping to provide security and safety or other events that prompt calls for National Guard assistanceComcast provides support and care to help make the transition from civilian to service member overnight.
In 2016, the company established a Military Concierge Service team that acts as a central resource for employees and their supervisors to help balance working for Comcast NBCUniversal while serving in the National Guard. This team provides administrative support and knowledge about the company's Military Policies and Benefits, including offering paid leave for military duty, a military pay supplement, and continued health benefits for employees and their families.