On February 19, Comcast, Smithsonian Channel and the Comcast Washington Black Employees Network (BEN) presented a private screening of Black in Space: Breaking the Color Barrier, which will premiere on Monday, February 24th at 8 p.m. ET/PT on Smithsonian Channel. It honors the unsung heroes who raced to bring diversity to the skies, and shines a light on this fascinating, untold story. The documentary will be available to Xfinity X1 customers On Demand after the premiere.
The event was well attended and the film got some rave reviews from the audience, including members of The University of Washington's GEAR UP team from UW's Office of Minority Affairs & Diversity.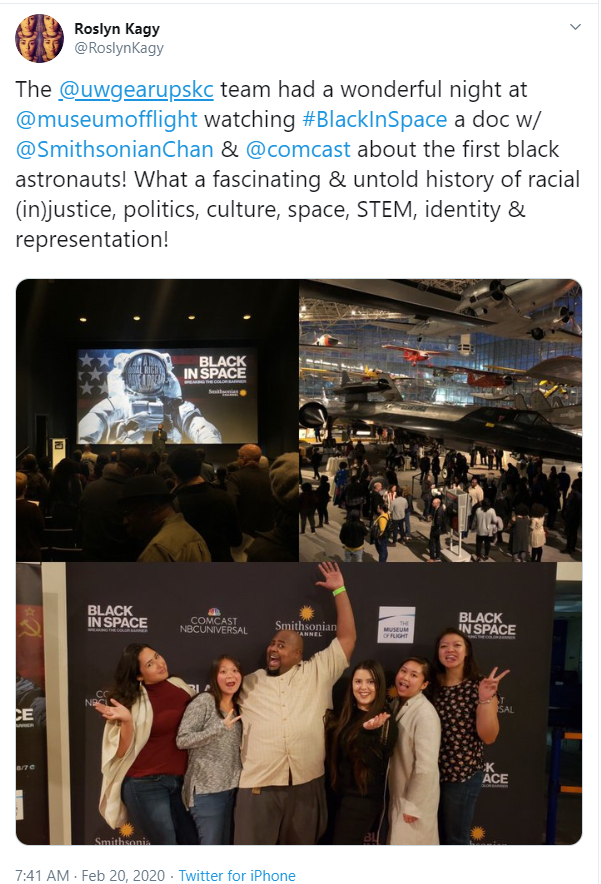 Xfinity TV's 'Black Film & TV' Collection:
Black in Space: Breaking the Color Barrier is just one title in Xfinity TV's 'Black Film & TV' collection. This easy-to-browse collection pulls together all of the best Black film, TV, and web content Comcast offers into a single, unified experience.  During Black History Month, it's full of award-winning movies, documentaries, biopics, and television series including: Creed, Creed II, Race, 42, Venus and Serena, and The Jackie Robinson Story, among many others.  Select content will also be available on Xfinity Stream and Xfinity Flex.  In addition, some titles will be in 4K.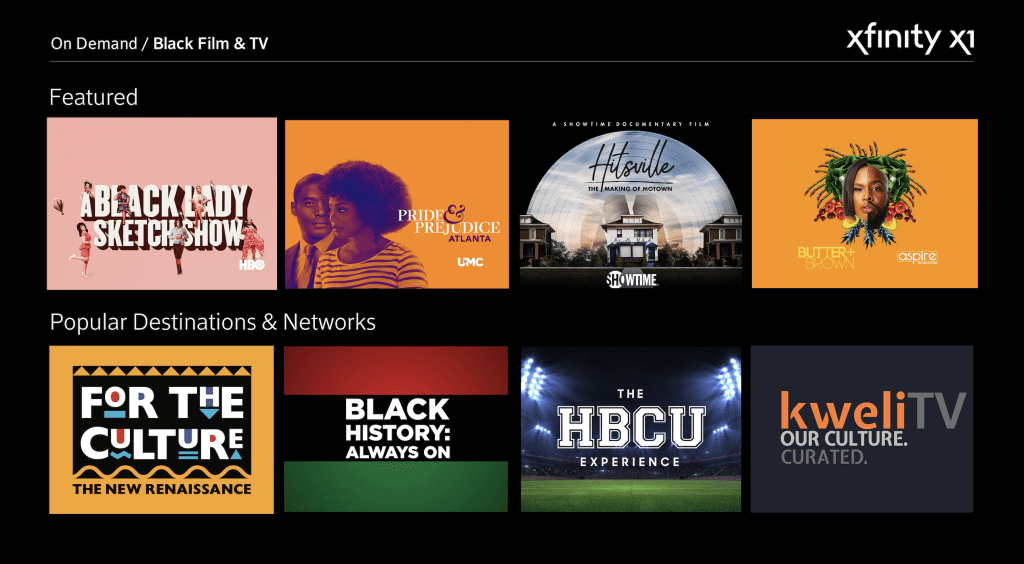 The 'Black Film & TV' collection offers 'Black History Always On,' which features documentaries, series, and specials that honor and commemorate Black history.  Launched in 2016, it also includes access to the 'Voices of the Civil Rights Movement' series, which will be expanded again this year with 10 new interviews with civil rights leaders and community activists.  Other titles that are featured within the 'Black History Always On' collection include: Just Mercy, Hidden Figures, Boss: The Black Experience in Business, The Boy Who Harnessed the Wind, and Homecoming: A Film By Beyoncé.
Just say, "Black Film and TV" or, "Black History Month" into your Xfinity Voice Remote to get started, or click here to learn more.
Learn more about Comcast's Black History Month activities nationwide.