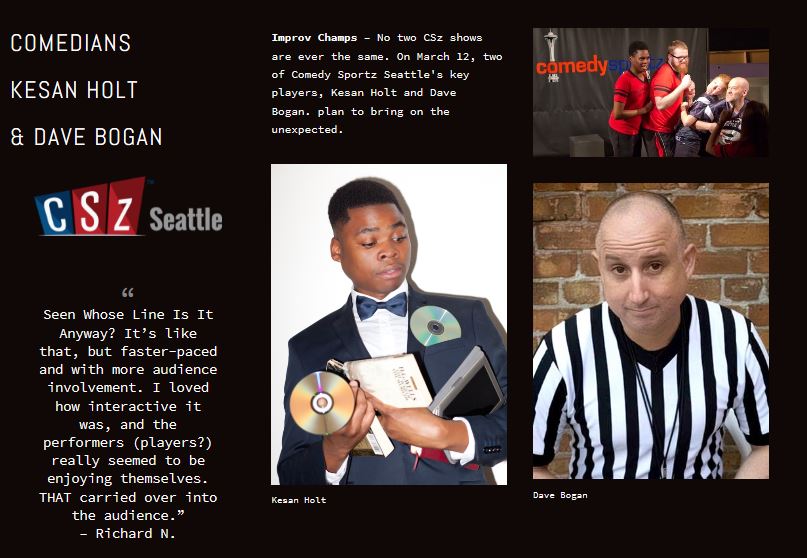 NBC Introduces New Comedy Only Streaming Service
Seeso, a new, comedy-centric streaming service from NBCUniversal's Digital Enterprises, will livestream the channel's shows straight from SXSW on March 12 at 5 p.m. Pacific Time. Seeso will also use the latest in tech to stream comedy from other locations including Seattle.
Comcast will extend Seeso's SXSW livestream to several Comcast markets using Stringwire, a user-generated live video service that allows users to request video footage, and have a live feed pushed directly to their control rooms, website, or wherever the user would like it to be.
Seattle and Denver are two of the locations featured. For this event, Comcast partnered with Denver-based Innovators Peak to host an exclusive live stream of behind-the-scenes footage.
Click here for how to watch the show Saturday night from the Innovator's Peak website.
Seeso is available via www.seeso.com, iOS, Android, Roku, Amazon Fire TV and Fire Stick, and other streaming platforms for $3.99 per month. The ad-free subscription channel targets comedy super fans, offering a stream of comedy programming that will be updated daily, featuring new episodes of exclusive and original comedy every week, live streamed stand-up every month, and curated series and films throughout the year.
Seeso features a wide variety of programming, including more than 20 exclusive, original series like Bajillion Dollar Propertie$, a half-hour, semi-scripted comedy with an ensemble of seven real estate agents set against the backdrop of a luxury, cut throat LA real estate firm from executive producers Kulap Vilaysack, Scott Aukerman, Ben Garant, Tom Lennon and Dave Jargowsky; The Cyanide & Happiness Show, An animated comedy series based on the popular web comic; Big Jay Oakerson's crowd-work stand-up series Big Jay Oakerson's What's Your F@%King Deal?!; New York's Funniest, a peek into Carolines on Broadway's "New York's Funniest" competition; and The UCB Show from hosts, creators, and Upright Citizens Brigade founders Matt Besser, Amy Poehler, Matt Walsh, and Ian Roberts; and many others.
Seeso will also curate an "artisanal selection" of classic comedy, exclusively Monty Python's Flying Circus and The Kids in the Hall, both remastered in HD for the first time, along with the Monty Python films, and the complete collection of Monty Python documentaries and specials.
Additional exclusive standup specials available at launch include Cameron Esposito's first-ever stand-up special Cameron Esposito: Marriage Material, Besser Breaks The Record, an hour-long standup special from Upright Citizens Brigade's Matt Besser, and Rory Scovel: The Charleston Special, an hour-long standup special from Rory Scovel. Every day, Seeso will add new stand-up content from comics all over the country.
The Seeso Opening Night of Comedy livestream event will be held at Esther's Follies in Austin, and will be open to SXSW badge holders.
Saturday is going to be a great day for comedy.