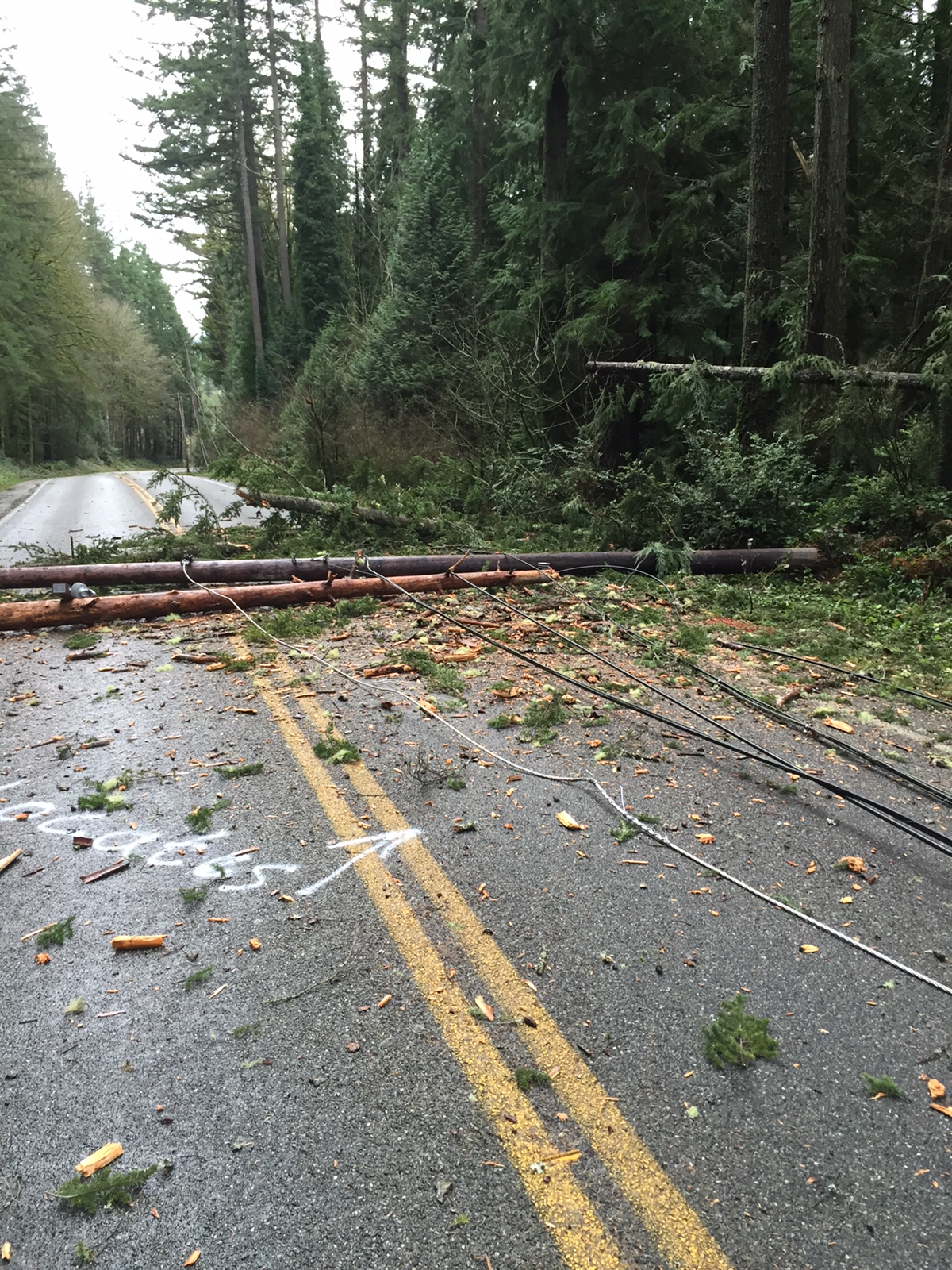 Sunday morning, there are reports of trees that knocked down or badly damaged three power poles in the southern part of Bainbridge Island. We need power to operate the network, and of course people need power at their homes in order for equipment to work. We are grateful for the patience of our customers, particularly when it's a Seahawks day.
We will not rest until service is restored to all customers. However, for safety reasons, we cannot work on these poles until power crews have restored their function and declared the area safe.
There are some cases where someone on Bainbridge Island might have power but not their Xfinity services. This is because power has disrupted part of the network if not at the home. We filmed the following video about an incident in Spokane, but the same reasoning applies: if there's a power outage in an area, services can be disrupted.