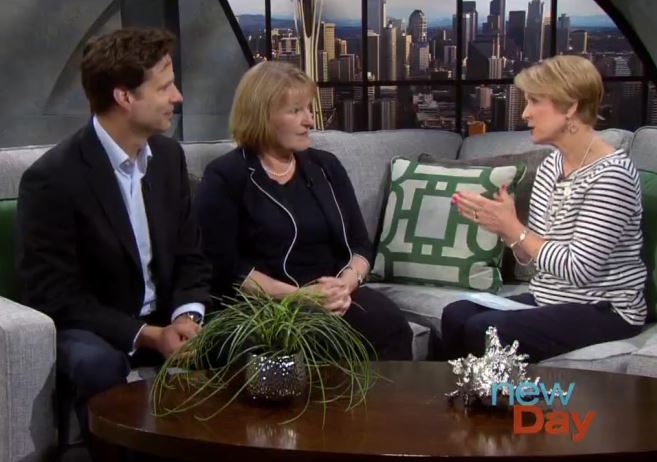 As we detailed in a previous blog post, there were a dozen sites in Washington where more than 3,000 volunteers assembled on Comcast Cares Day 2015. Every year we try to collect news stories, videos, photographs, and social media posts about the event, mostly so our employees can remember and see how their work makes a difference. And that's this post! To avoid duplication, we don't reprint the list of things we were doing at each site – you can find that in our original post, and then of course the photographs, stories and other images show that work anyway. If we're missing something, please email me at walter_neary at cable.comcast.com.
Aberdeen: Downtown Aberdeen Revitalization. with the City of Aberdeen and the Aberdeen Revitalization Movement.
Auburn: Auburn YMCA work on their summer camp area and their Healthy Kids Day.
Bellingham: The Firs.Fircreek Day Camp, Retreat Center, and the Discovery School Campus.
Bremerton: Bremerton Teen Center.
Lakewood: Custer Elementary School.
Marysville: Marysville – Pilchuck High School.You can click on the photo at the top of this page to see a segment about this project, which had some emotional overtones owing to a significant tragedy that took place at the school late last year. This project got a lot of attention. Be sure to keep going after the video to see other links.
Monroe: Monroe Boys & Girls Club.
Orting: Washington Soldiers Home.
Redmond: Little Bit Therapeutic Riding Center.
Seattle: Comcast Cares Day presents the Chinatown/ID Spring Clean. Here again, there are other links after the videos below.
Here's something you don't see us do every Cares Day: a time-lapse mural! We thought it would be fun to see the day's progress.
Spokane Valley: Spokane Valley Partners.

Tenino: Wolf Haven.
Last but not least, here's the 30-second video where we try to sum everything up: