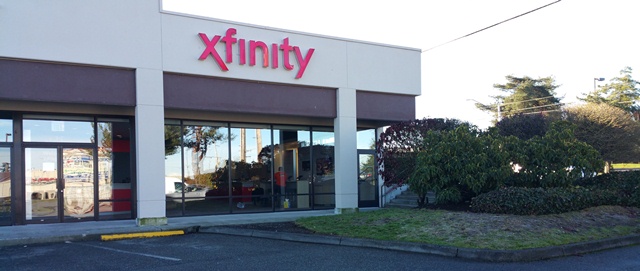 On Friday, Jan. 23, in Everett, Comcast will open the 9th official XFINITY Store in Washington. XFINITY Stores are designed around the needs of customers, giving them an opportunity to explore, learn, and interact directly with the latest XFINITY products and services.
"Our analysis shows that Everett customers eagerly embrace Xfinity products and services so we're delighted to bring one of our showcase Xfinity stores to Everett itself – not to mention bringing a dozen jobs to the area," says Wanda O'Connor, Senior Director of Retail Sales.
The Everett XFINITY Store will be located at 7725 Evergreen Way, Everett, WA 98203. The new store is just north of Cascade High School, near the Big Lots store.
The store's hours will be 9 a.m. to 7 p.m. Mondays through Saturdays and noon to 4 p.m. on Sundays.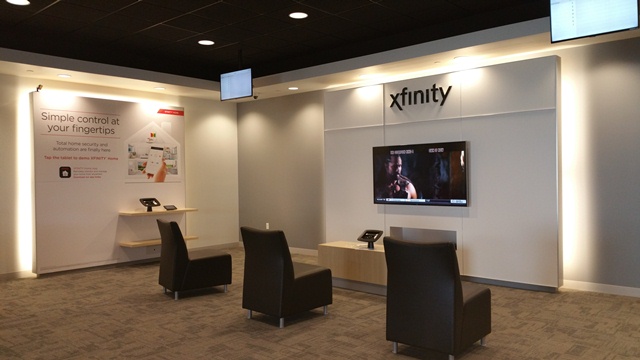 The new, interactive center features flat screen HD TVs, a comfortable seating area and informational kiosks where customers can learn more about Comcast's products and services,  such as XFINITY Home which helps customers manage and monitor their homes while away. Product bars also provide customers with the opportunity to watch XFINITY TV, test drive XFINITY Internet speeds and experience the XFINITY Voice service. And customers can check out the signature X1 Entertainment Operating System, which provides a one-of-a-kind interactive TV experience with advance search, personalized recommendations and instant access to the latest shows and movies anytime on any screen.
Additionally, customers will receive personalized service from trained and knowledgeable sales consultants and more time-saving offerings, including self-service kiosks for quick bill pay and a new queuing system that lets customers explore and be entertained while waiting for service.