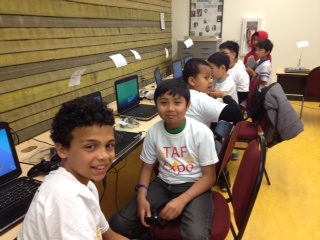 Comcast is all about promoting digital literacy and access to our communities. In fact, few nonprofits in Washington State focus solely on that mission. But recently the neighborhood of White Center, just south of Seattle, was reminded that one organization is dedicated to increasing a quality STEM (Science, Technology, Engineering, and Math) education for students of color.
At the Technology Access Foundation's annual Tech Expo, 200 attendees gathered at the Bethaday Learning Space to see the innovative creations of local elementary and middle-school aged children. Students proudly presented video games, graphic designs and robots they produced over the school year. As the proud Presenting Sponsor, Comcast provided prizes for the Expo's robotics competition: Netbooks for the grand prize winners in different age groups and backpacks full of school supplies for runners-up.
Technology Access Foundation (TAF) is a nonprofit leader in STEM education and works to address the three problems that keep students of color away from STEM: (1) Low expectations, (2) a shortage of STEM role models and, (3) a lack of access to a quality, STEM-focused education. TAF provides comprehensive, after-school STEM programs and partners with local schools to increase STEM training and preparedness.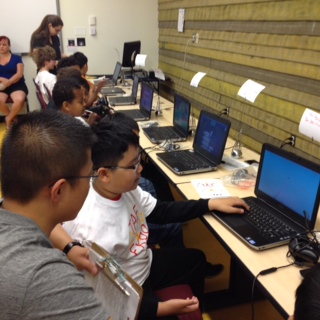 "The Annual Expo is an opportunity for students to show off their creativity and innovations that they've worked on all year long," said TAF Development Director Uma Rao. "With Comcast's support, their younger siblings can get excited to enter the program, parents can be proud, and community members can admire and learn from these future STEM professionals."
Learn more about TAF at: www.techaccess.org.