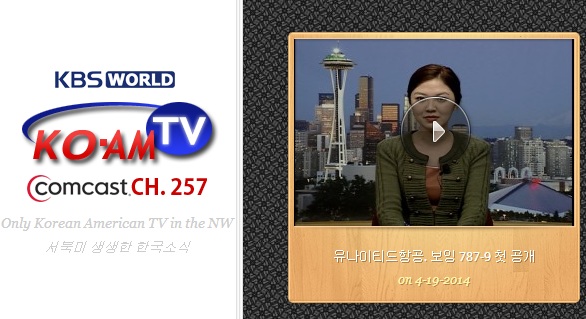 Following the terrible ferry accident in Korea, the Federal Way-based TV station KO-AM and Comcast are cooperating to offer KO-AM, channel 257,  free to Western Washington customers through at least Friday, May 2.** This will allow people from Korea to monitor news from the area in the native language.
"Since so many of us here at Comcast are parents, we can only imagine the emotions of this terrible situation, and we hope opening up the channel will at least provide more information to more people," said Dave Shirley, Comcast's vice president of sales and marketing in Washington. "Our thoughts, prayers and sympathy reach to everyone in Korea touched by this horrible tragedy in any way."
For more about KO-AM, Puget Sound's Korean American TV station, please see http://www.koamtv.net/
** This news release was updated on April 25 to reflect a new date.