Posted with the kind permission of the Grays Harbor Historical Seaport Authority. You can read a local news story by KXRO about this project here.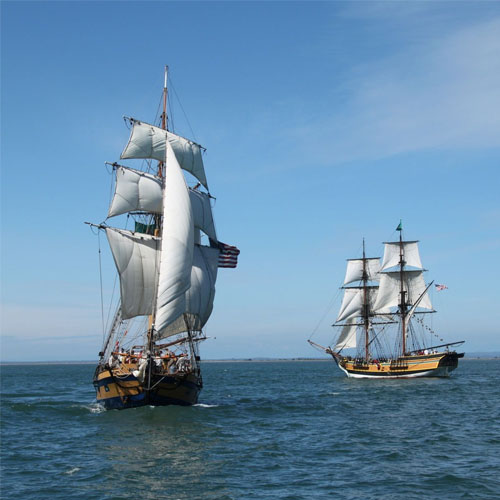 More than 100 volunteers are expected to spruce up Seaport Landing 8 a.m. to 4 p.m. April 26 as part of Comcast Cares Day, the nation's largest single-day corporate volunteer effort that will include 80,000-plus Comcast volunteers participating in more than 700 projects across the country. At Seaport Landing, Comcast employees and their families wearing green "Comcast Cares" T-shirts will construct a railing on the Seaport Landing pier, build picnic tables, and clear brush from the Chehalis River shoreline. Comcast volunteers will return on April 27 to finish work not completed the previous day.
"We're thrilled to be working with Comcast on this exciting community event," said Les Bolton, executive director of Grays Harbor Historical Seaport Authority, which owns and operates Seaport Landing. "Comcast employees in Grays Harbor and Pacific counties understand the importance of Seaport Landing to Aberdeen's future. Their contribution demonstrates strong community support for our plans."
Everyone in the Grays Harbor area–not just Comcast employees–is welcome to lend a hand. Volunteers are encouraged to register ahead of time at http://www.comcastinthecommunity.com/. A Facebook or Google+ account is required. Volunteers can also register at Seaport Landing, 500 N. Custer St., Aberdeen, at 8 a.m. April 26-27. Volunteers are encouraged to bring gardening tools, such as gloves, rakes, and brooms.
Seaport Landing is a new tourism destination and home port maintenance facility on the Chehalis River in South Aberdeen. GHHSA acquired the 38-acre former sawmill from Weyerhaeuser in 2013. The Historical Seaport is now working with a number of partners on a master plan for the property. Work completed by the Comcast Cares Day participants will prepare Seaport Landing for the return of the tall ships Lady Washington and Hawaiian Chieftain to Aberdeen on June 5. Social media users can follow activities on Comcast Cares Day via the hashtag #CCDay.
The Grays Harbor Historical Seaport Authority is a not-for-profit, 501(c)(3) public development authority based in Aberdeen, Wash. that owns and operates the tall ships Hawaiian Chieftain and Lady Washington, the Official Ship of the State of Washington. GHHSA provides educational, vocational, recreational and ambassadorial activities and experiences that promote and preserve the maritime history of Grays Harbor, the Pacific Northwest, and our nation while serving the needs of the community.