Comcast Newsmakers is a unique local news program that airs through part of the day during commercial breaks on CNN Headline News. The short news segments feature interviews with local elected officials, community leaders and non-profit organizations.
Comcast's local government affairs and public relations teams schedule the interviews, which are filmed by a local production crew assisted by Comcast's production manager, Ed Hauge.
The interviews typically win rave reviews from guests, who have few opportunities to discuss important issues on television. The Tweet below from Washington Attorney General is typical of the responses the Comcast Newsmakers team receives:

"Comcast Newsmakers is beneficial for both the company and its guests," said Diem Ly, External Affairs Manager for Comcast, who works with guests to schedule their interviews and to ensure the tapings run smoothly. "For the company, we are able to maintain and develop relationships with key leaders in the public space as well as lend them a sounding board to voice their causes and share their work."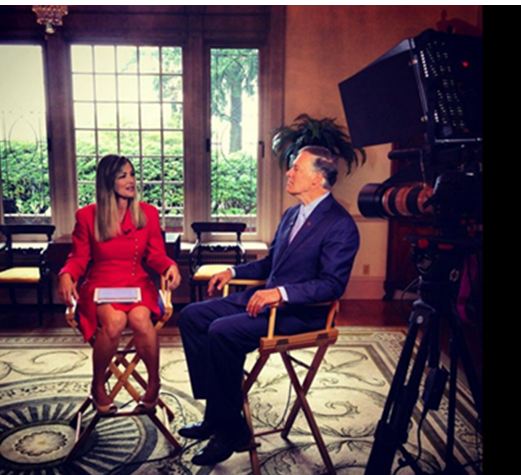 This month, Comcast Newsmakers WA visited the Governor's Mansion in Olympia, Washington. Interviews included Governor Jay Inslee, Lt. Governor Brad Owen, Attorney General Bob Ferguson, Treasurer James McIntire and WA State Department of Veterans Affairs Alfie Alvarado.
To give you an insider's look at what goes on behind the scenes of a Newsmakers set, I followed the crew for the day at the Governor's Mansion.