[youtube http://www.youtube.com/watch?v=7IVAT7ZUMzM]
It's hard to know what to say to the more than 2,200 local Comcast employees and their families and friends who volunteered Saturday, April 21, 2012, at 13 school and nonprofit sites around Western Washington and Spokane as part of Comcast Cares Day.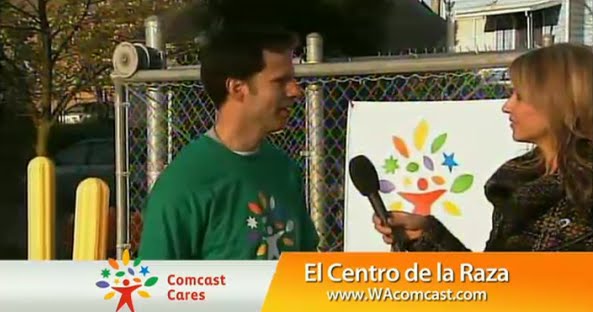 Of course, we do say, Thank You. But one thing we like to do is collect photographs and stories from the day, as part of this wonderful scrapbook that we all call the Internet. So if you keep an eye on this post, you will see a gradually growing list of links to photographs and stories about our volunteers' hard work.
Here is a list of projects and reports:
Aberdeen: Habitat for Humanity of Grays Harbor.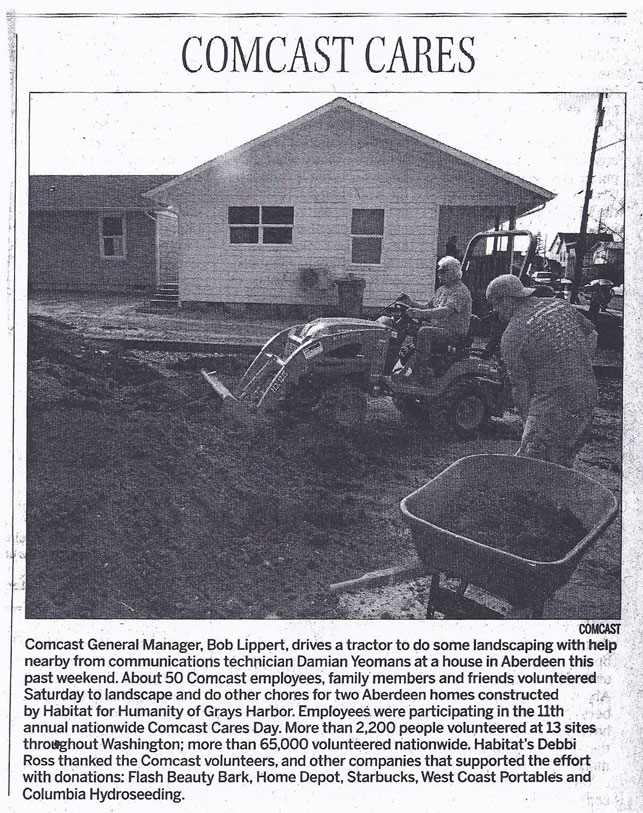 Bellingham: Whatcom Parks and Recreation Foundationat the Chuckanut Falls Trail
Bremerton: Boys & Girls Clubs of South Puget Sound's Bremerton Olympia Avenue location
Everett: Salvation Army
Everett: Cascade High School and the Everett School District
Fife: Fife Parks Department at the Lower Hylebos Marsh
[youtube http://www.youtube.com/watch?v=dV8zDZUuX9Y?rel=0]
Kent: Northwest Harvest Northwest Harvest reports that our people put in $24,000 worth of donated labor. We packed 19,000 meals for the hungry.
[youtube http://www.youtube.com/watch?v=ySIv-7IVxDY?rel=0]
Olympia: Rebuilding Together of Thurston County.
Redmond: Eastside Audubon Society at the Audubon BirdLoop at Marymoor Park.
Seattle: El Centro de La Raza
Seattle: Wing Luke Asian Museum
Spokane: Northeast Community Center
Tacoma: Metro Parks STAR (South Tacoma Activity and Recreation) Center  Here, Comcast volunteers worked side-by-side with partners from the Tacoma Urban League and a local Girl Scout Troop.
Here's a video produced by the Tacoma Urban League's youth Comcast Digital Connectors and one of their instructors, Yusaf Word: [youtube http://www.youtube.com/watch?v=JKUvwDISm48&w=560&h=315]