Comcast Xfinity TV Triples Spanish Content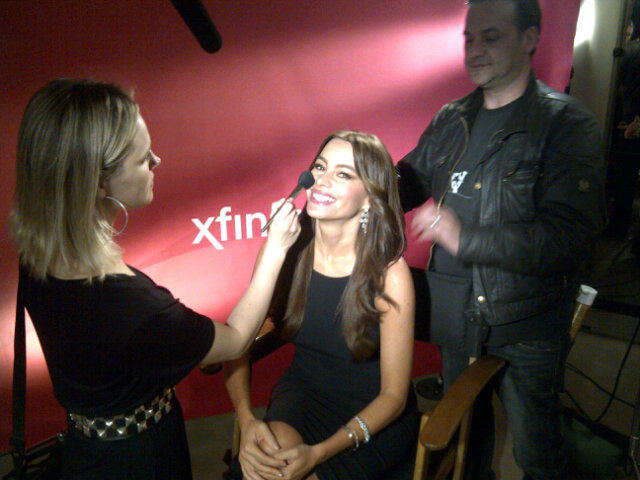 Here's news from our corporate site, both in English and Spanish.
Comcast Launches Xfinity TV In Spanish – A New Entertainment Experience For The Hispanic Community
Xfinity TV Now Brings Customers More Hit Spanish–Language TV Shows, Movies, Music Videos and Sports on TV, On Demand and Online for Free to Comcast Digital Customers
Comcast Corporation (Nasdaq: CMCSA, CMCSK) today announced the launch of Xfinity TV in Spanish, a cross-platform entertainment experience that delivers the widest array of Spanish-language choices available anywhere, anytime – on TV, On Demand and online.  As part of this comprehensive offering, the company has introduced www.XfinityTV.com/latinoTV, a new Internet destination with access to hundreds of Spanish-language movies and shows online free to Comcast digital customers.  In addition, Comcast has more than tripled the number of Hispanic television choices available On Demand.
These new features for the Hispanic community complement the robust Spanish-language programming tiers Comcast is already rolling out nationwide, which include more than 50 of the most popular Hispanic networks along with hundreds of On Demand choices in Spanish.  In summary, these enhancements include:
Newly launched www.XfinityTV.com/latinoTV, a Spanish-language entertainment Internet portal with access to more than 500 Hispanic video choices online, including movies, music videos and shows from television and movie partners including Univision, Cine Mexicano, Gran Cine, Caracol TV, Discovery Familia, ¡Sorpresa!, Tr3s, select content from HBO Latino®, Starz and many more.
A tripling of On Demand programming in Spanish to nearly 700 video choices for customers to watch anytime, plus new content from broadcasting partners including Telemundo, Galavisión, TeleFutura and mun2.
Additional Spanish-language HD content On Demand on TV.
More movies that are available the same day as DVD in Spanish than ever before.
"Offering products and services designed specifically for the Spanish-language audience in a rich and compelling way demonstrates again our commitment to bringing our customers the best entertainment choices across multiple platforms," said Marcien Jenckes, Senior Vice President and General Manager of Comcast Video Services.  "We're continually enhancing our Xfinity TV service with more content and features to meet the diverse interests of the Hispanic community."
To help raise awareness about the company's Xfinity services among Spanish-speaking consumers, Comcast recently signed Emmy®, Golden Globe®, and SAG-nominated actress Sofia Vergara as its spokesperson.  Vergara will be featured in a series of ads in Spanish to help further extend Comcast's message of access to entertainment anytime, anywhere, among Hispanic consumers.
Upon signing in with their Comcast ID and password at www.XfinityTV.com/latinoTV, Comcast customers with a digital subscription can watch their favorite shows and movies in Spanish.  Xfinity Internet service is not required to access this site.  To switch to Spanish mode, customers only need to click the "Español" button on the top right hand corner of the screen.

About Comcast Corporation
Comcast Corporation (Nasdaq: CMCSA, CMCSK) (www.comcast.com) is one of the nation's leading providers of entertainment, information and communications products and services.  Comcast is principally involved in the operation of cable systems through Comcast Cable and in the development, production and distribution of entertainment, news, sports and other content for global audiences through NBCUniversal.  Comcast Cable is one of the nation's largest video, high-speed Internet and phone providers to residential and business customers.  Comcast is the majority owner and manager of NBCUniversal, which owns and operates entertainment and news cable networks, the NBC and Telemundo broadcast networks, local television station groups, television production operations, a major motion picture company and theme parks.
COMCAST LANZA XFINITY TV EN ESPAÑOL –
UNA NUEVA EXPERIENCIA DE ENTRETENIMIENTO PARA LA COMUNIDAD HISPANA
Xfinity TV ahora ofrece a los clientes del servicio digital de Comcast acceso gratuito a más películas, populares series de televisión, videos musicales y deportes en español en la TV, On Demand y en línea 
FILADELFIA – 7 de marzo del 2011 – Comcast Corporation (Nasdaq: CMCSA, CMCSK) anunció hoy el lanzamiento de Xfinity TV en español,  una nueva experiencia de entretenimiento a través de múltiples plataformas que proporciona la gama más amplia de opciones en idioma español, disponibles en cualquier momento y en cualquier lugar – en televisión, On Demand y en línea.  Como parte de esta amplia oferta, la compañía ha lanzado www.XfinityTV.com/latinoTV, un nuevo destino de Internet con acceso a cientos de películas y programas en línea en español disponibles sin costo adicional para los clientes del servicio digital de Comcast.  Además, Comcast ha logrado más que triplicar el número de opciones de televisión disponibles en On Demand en español.
Junto a más de 50 de las cadenas hispanas más populares y cientos de títulos On Demand en español, estas nuevas  opciones para la comunidad hispana complementan la extensa variedad de programación en idioma español que Comcast ya ofrece en muchos mercados y ofrecerá en otras partes del país donde presta servicios en el futuro cercano.
Los mejoramientos adicionales incluyen:
El reciente lanzamiento de XfinityTV.com/latino TV, un portal de entretenimiento en español por Internet que ofrece acceso a más de 500 opciones de videos en español en línea, incluyendo películas, videos musicales y programas de Univisión, Cine Mexicano, Gran Cine, Caracol TV, Discovery Familia, ¡Sorpresa!, Tr3s, programación selecta de HBO Latino®, Starz, y muchos más.
Una cantidad tres veces mayor de las opciones en español disponibles en cualquier momento On Demand, llegando ahora a casi 700, además de nuevo contenido de las cadenas Telemundo, Galavisión, TeleFutura, y Mun2, entre otras.
Contenido adicional en HD disponible en On Demand en español.
Una mayor cantidad que nunca de películas en español disponibles On Demand el mismo día que se estrenan en DVD.
"Poder ofrecer una amplia variedad de productos y servicios diseñados específicamente para el público hispano demuestra una vez más nuestro compromiso de brindar a nuestros clientes las mejores opciones de entretenimiento a través de múltiples plataformas", dijo Marcien Jenckes, vicepresidente senior y gerente general de Servicios de Video de Comcast. "Estamos continuamente mejorando nuestro servicio de Xfinity TV en español con más contenido y alternativas para satisfacer los distintos intereses de la comunidad hispana", añadió Jenckes.
Con el fin de informar aún más a los consumidores hispanos acerca de los servicios Xfinity, Comcast contrató recientemente a Sofía Vergara, destacada actriz nominada a los premios Emmy®, Golden Globe® y SAG, como la portavoz de la compañía. Vergara se presentará en una serie de anuncios en español para promover entre los hispanos la disponibilidad de su entretenimiento favorito en cualquier lugar y en cualquier momento.
Tras ingresar a Xfinity TV en español (www.XfinityTV.com/latinoTV) con su identificación de usuario y contraseña, los clientes del servicio digital de Comcast podrán disfrutar de sus películas y programas favoritos en español.  No se requiere subscripción al servicio Xfinity Internet para tener acceso a este sitio.  Para navegar el sitio en su idioma, los clientes hispanoparlantes sólo deben hacer clic en el botón "Español" localizado en la esquina derecha superior de la página.
Acerca de Comcast Corporation
Comcast Corporation (Nasdaq: CMCSA, CMCSK) (www.comcast.com) es el proveedor de productos y servicios de entretenimiento, información y comunicaciones líder en Estados Unidos. Comcast se dedica principalmente a la operación de sistemas de cable a través de Comcast Cable y al desarrollo, producción y distribución de entretenimiento, noticias, deportes y otro tipo de contenido para audiencias mundiales a través de NBCUniversal. Comcast Cable es uno de los proveedores más importantes de Estados Unidos, ofreciendo servicios de video, teléfono e Internet de alta velocidad a clientes residenciales y comerciales. Comcast es el propietario mayoritario y administrador de NBCUniversal, la cual a su vez es dueña y operadora de redes de entretenimiento y noticias por cable, las redes NBC y Telemundo, grupos de estaciones locales de televisión, operaciones de producciones para televisión, una importante empresa cinematográfica y parques de atracciones temáticos.