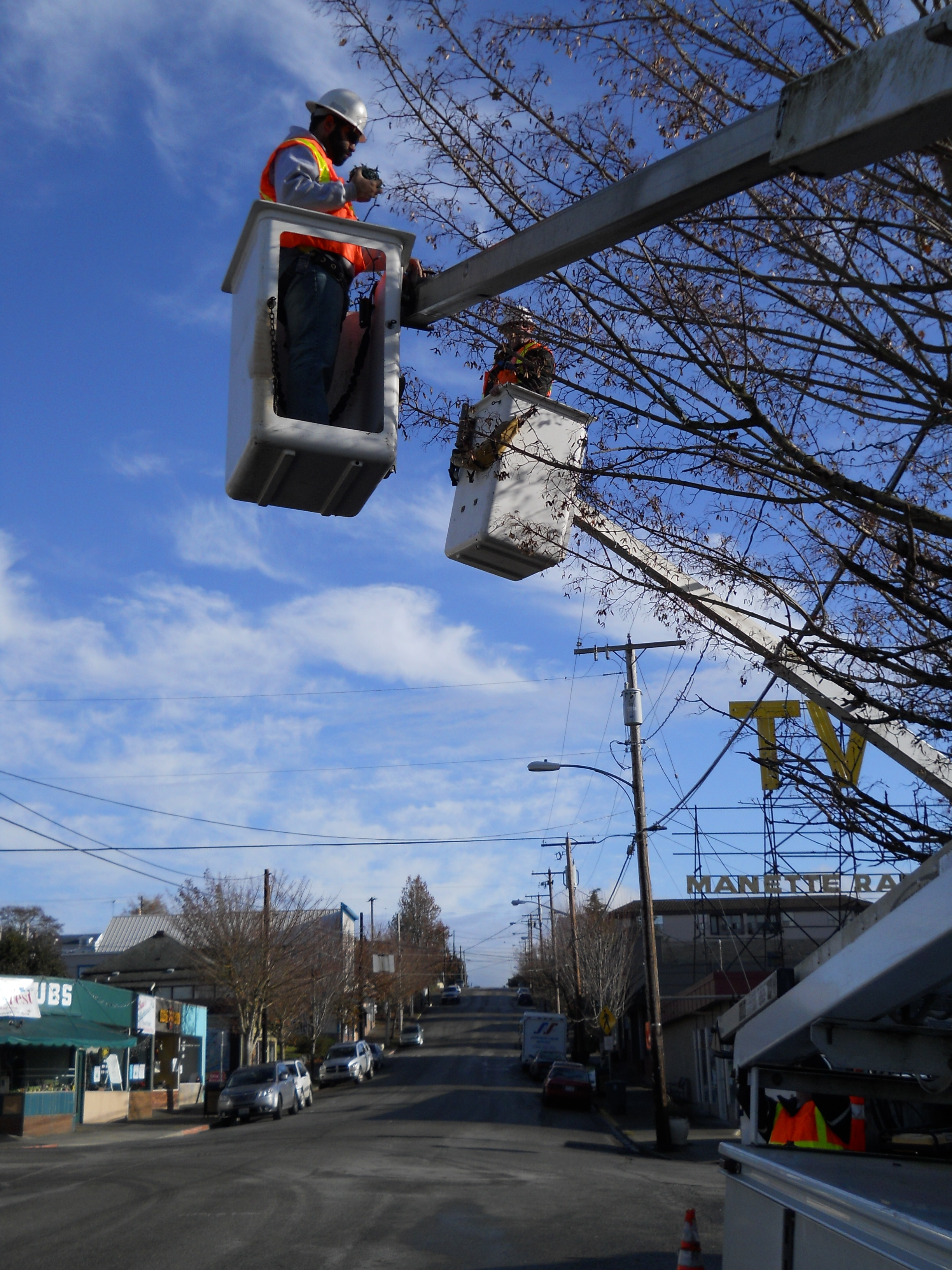 For  years  I've been stopping for wonderful fluffy doughnuts at a particular Bremerton bakery.  I had no idea it was part of a very vibrant and very proud community within Bremerton called Manette. I know that now after community members there contacted us and asked for some last-minute help to save their holiday decorating. The results are chronicled in a very nice report in the Kitsap Sun. I hope you can take a moment to read it.
We really appreciated the comments in the Web version, such as, "There needs to be more stories about helping one another when times and deadlines are tight. Way to step up to the plate, Comcast! "
My thanks go to the guys who did the work, Kevin Brown, Tim Crutchfield and Tim Finch. Their work was complicated by the fact that they had to weave lights around some pretty large trees. They also weren't able to block off the streets, so they had to work around parked cars. That took a lot of patience and strategy. They're our holiday heroes!