I admit. I didn't see a big reason to own an iPad. I always put the iPad in the category of nice to have, but it wasn't a necessity.
All that changed today.
Today, we launched an XfinityTV app for Apple's iPad. Neil Smit, the President of Comcast Cable, demonstrated the app at the Web 2.0 Conference in San Francisco. You can learn about the app by visiting here.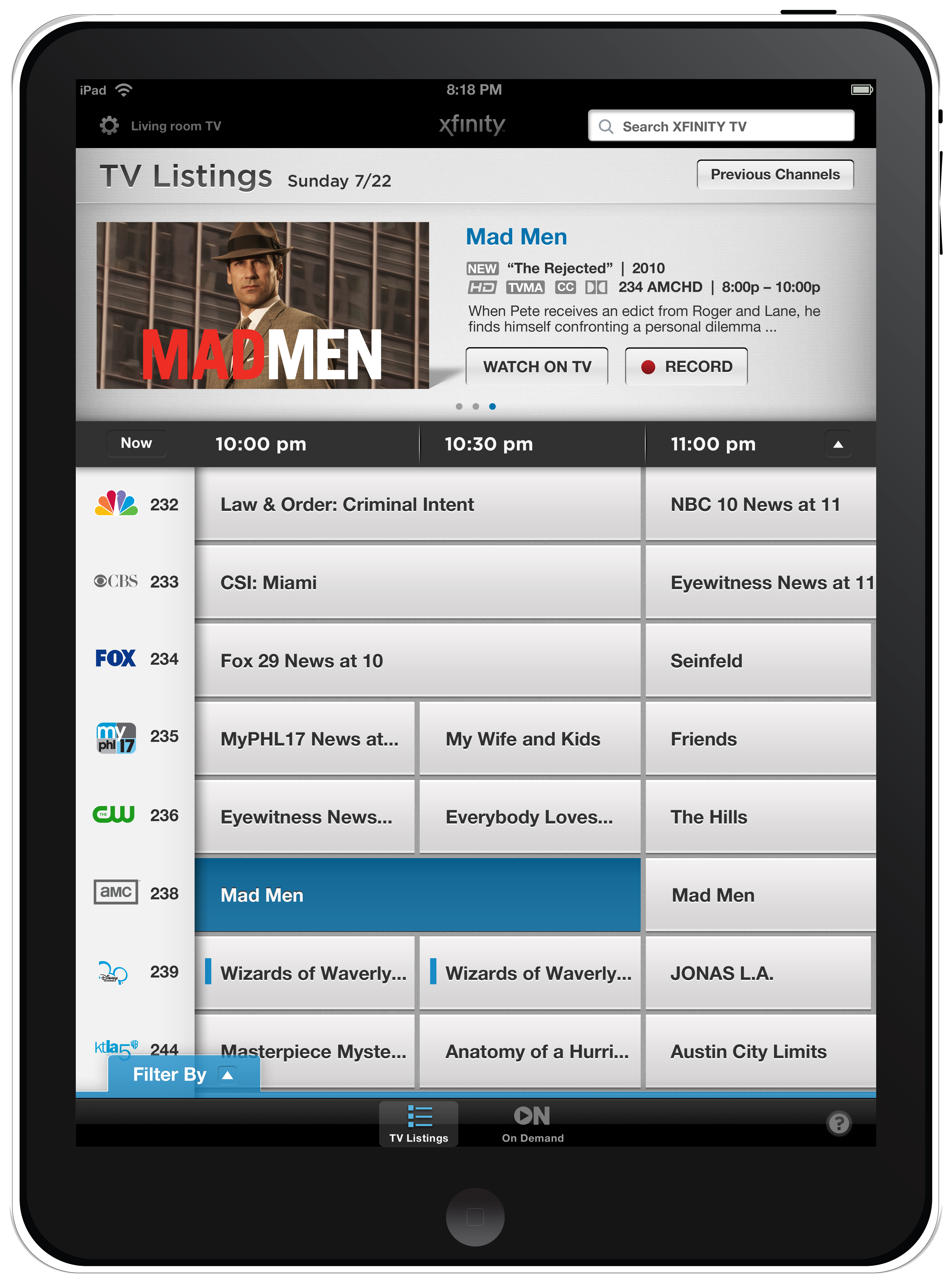 This is a big deal for a number of reasons. For those of you who are interested in the big picture, this is the beginning of a true mobile television experience that foreshadows a future with no traditional remote control and no cable set top box.
The app allows your iPad, and soon Android phones, to become a super charged combination remote control and set top box. You can search programs, switch channels and manage your DVR. You can also search On Demand programs which makes navigating through the 20,000 On Demand titles a whole lot easier.
This is just the beginning.
Comcast intends to introduce a series of improvements to the Xfinity TV application over the next few months, including giving customers the ability to watch Xfinity TV on their iPads.
For the first time, the full lineup of cable television programs and movies will be fully mobile. Anything a customer can watch on Xfinity TV he or she can watch on an iPad.
Yes, I know that people have been able to watch programming online for years now through various services. But the reality is these services can't match the number of choices Comcast offers, nor can they provide the convenience of having so many choices in one place.
For example, I can see myself taking the iPad on business trips to watch my favorite programs on HBO while on a layover or in the hotel room. I can picture my teenage daughter choosing from among the thousands of On Demand movies and shows to compensate for the limited offerings at her grandparents house. I know my wife would love catching up on General Hospital while waiting to pick up my daughter from soccer practice.
In other words, I can totally picture myself buying an iPad. Of course, I can also picture myself forgetting where I left the iPad just like I always forget where I left the remote control.