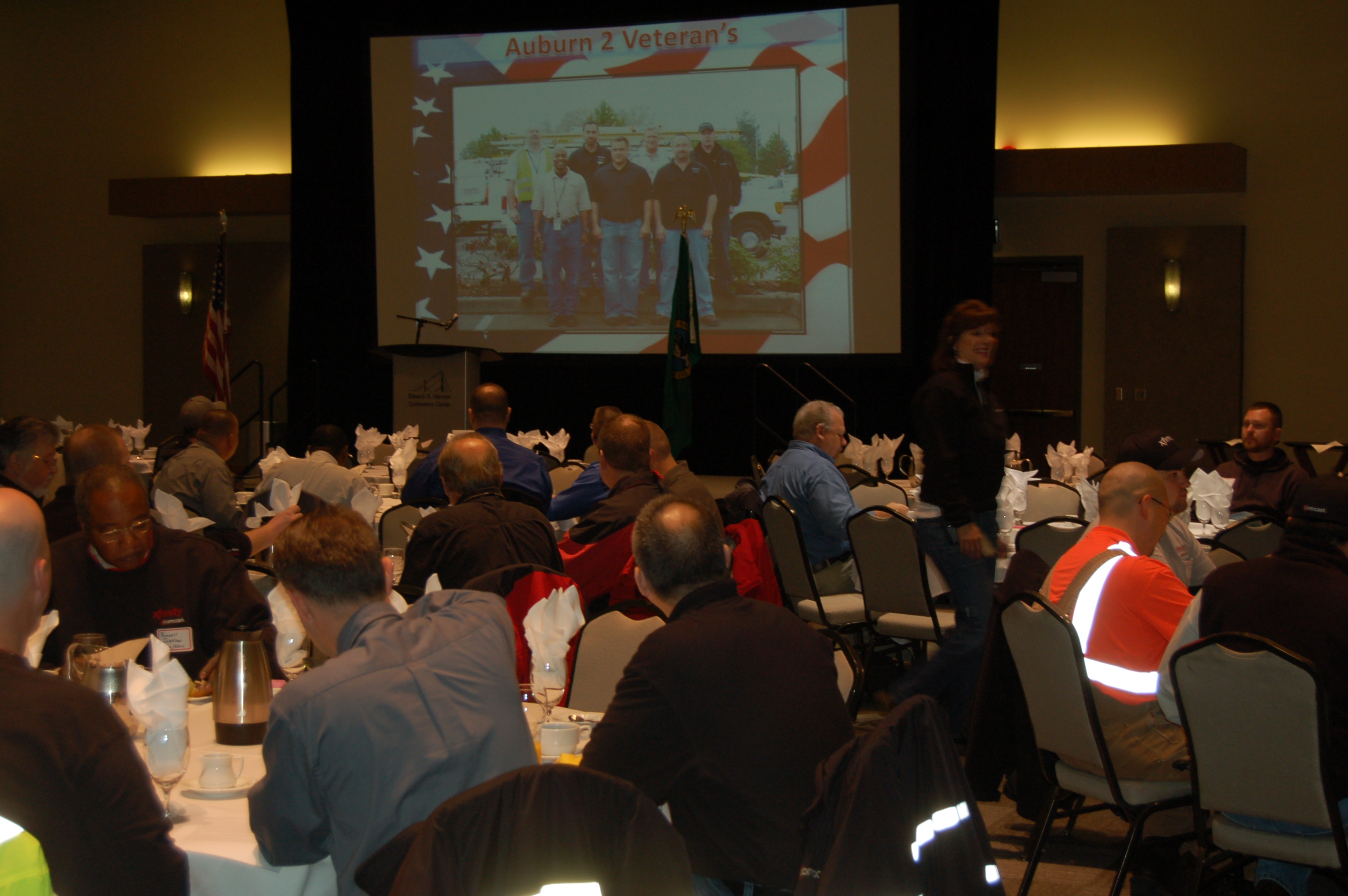 Does this country make a bigger deal over Halloween than it does for Veteran's Day?
I ask that question, because one of our employees who is a veteran told me this morning that he felt like the average citizen makes a bigger deal over Halloween than Veteran's Day.
We were walking outside the Comcast Arena in Everett, after attending a special recognition breakfast Comcast held for the nearly 400 Veterans and Reservists who work for us here in Washington state.
Comcast had just received the Washington State Committee for Employer Support of the Guard and Reserve's highest honor—the Seven Seals Award. The award was given in recognition of Comcast's "extraordinary support of their employees who serve in the National Guard and Reserve." (Their news release about the award can be found here)
He was grateful for the fact that Comcast supports its Veterans and Reservists and cared enough to hold an event for people like him, who were prepared to make the ultimate sacrifice for their country. But he couldn't help reflecting that most people probably give more thought to Halloween than they do to Veteran's Day.
That may be true. But while Halloween may capture our attention, the reality is Veteran's Day captures our hearts.
Nowhere was that more evident than inside the Comcast Arena this morning. I was struck first by how many people working for Comcast are Veterans and Reservists, especially among the ranks of our cable technicians. In fact, the odds are extremely good that the person coming to your home to install or fix your cable has served in the armed forces.
I also was struck by the sheer emotion of being in a room full of so many people who I knew had sacrificed so much for their country. And how much someone like me, who has never served in the military, has enjoyed the freedoms they've fought to protect.
Toward the end of the program, we handed the microphone over to the Veterans and Reservists in the room and let them share whatever was on their mind with the audience. Unsolicited and without any prompting, person after person said how proud they were to work for Comcast. Many of these employees were big, tough technicians, the last people you would picture opening up to a room full of people.
But they did, talking about their experiences coming home from Vietnam, the first gulf war, Iraq, Afghanistan and National Guard duty at home. One young cable technician brought tears to my eyes when he stood on stage and recited the Infantryman's Creed. To a person, they were grateful to Comcast for being there for them.
As I drove back to work, I couldn't help but feel proud to work alongside such an amazing group of people.