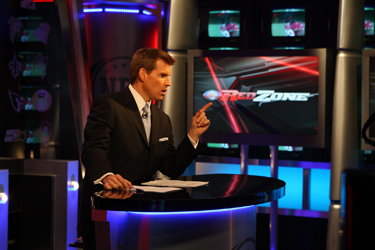 The strong start of the Seattle Seahawks makes it even more of a joy to announce that Comcast is offering the NFL's national "freeview" of  NFL RedZone to all of its digital video customers starting 10 a.m. this Sunday, Sept. 19, on Channel 410 or HD Channel 637 in Washington. 
NFL RedZone is fun for fans because it takes you from game-to-game, showing touchdowns and key moments around the league as they happen.
RedZone is the most affordable way to see the biggest list of out-of-market NFL games. It's the perfect channel for fantasy football because you see the key plays that matter, and you don't miss a big moment.
NFL RedZone is a rolling countdown of the greatest hits of football from throughout the weekend. (get it? 'greatest hits?' football? hahaha. ahem) Alright, forget bad puns, here's wording from the official news release: Produced by NFL Network, NFL RedZone airs every Sunday from 10 a.m. (West Coast time) through late-afternoon games, delivering Comcast Sports Entertainment Package (SEP) customers touchdowns and the most exciting moments as they happen. 
On Sunday afternoons throughout the NFL regular season, when a team goes inside the 20-yard line, viewers see the crucial plays live.  NFL RedZone keeps fans up-to-date in real time, moving from game to game each time a team is poised to score inside the 20-yard line.
This year it might just be fun to watch Seahawks football, so considering checking out the preview. You can read an extensive interview with Scott Hanson, host of NFL RedZone, on the Comcast blog. My favorite quote was his description of how he approaches the job, because anyone approaching a task should remember this advice: "There's almost no way to please everyone … so I try and keep it simple: be real, let my enthusiasm show…"