Pacific Mayor Leanne Guier and Algona Mayor Troy Linnell were joined by a group of volunteers who rolled up their sleeves and pitched in their personal time and effort to help the City of Pacific build a memorial to war veterans on the Interurban Trail. The memorial was unveiled on Veteran's Day 2023 in a grand opening ceremony and honors the servicemen and women who served in major conflicts such as World War I, World War II, Korea, Vietnam, the Gulf/Iraq War, and Afghanistan.1
The volunteers included a group of veterans and Comcast employees who are members of the company's VetNet Employee Resource Group. VetNet is a Comcast Employee Resource Group that is dedicated to sustaining the company's veterans & active military & organizing community service. The group is comprised of over 9,000 Comcast employees spread across the United States, many of whom are veterans and military spouses.
The Washington chapter of VetNet volunteered at the memorial site in Pacific in November 2022 to help with beautification efforts to prepare the site for construction. The group also came back in early-November 2023 to help ready the memorial for the official grand opening.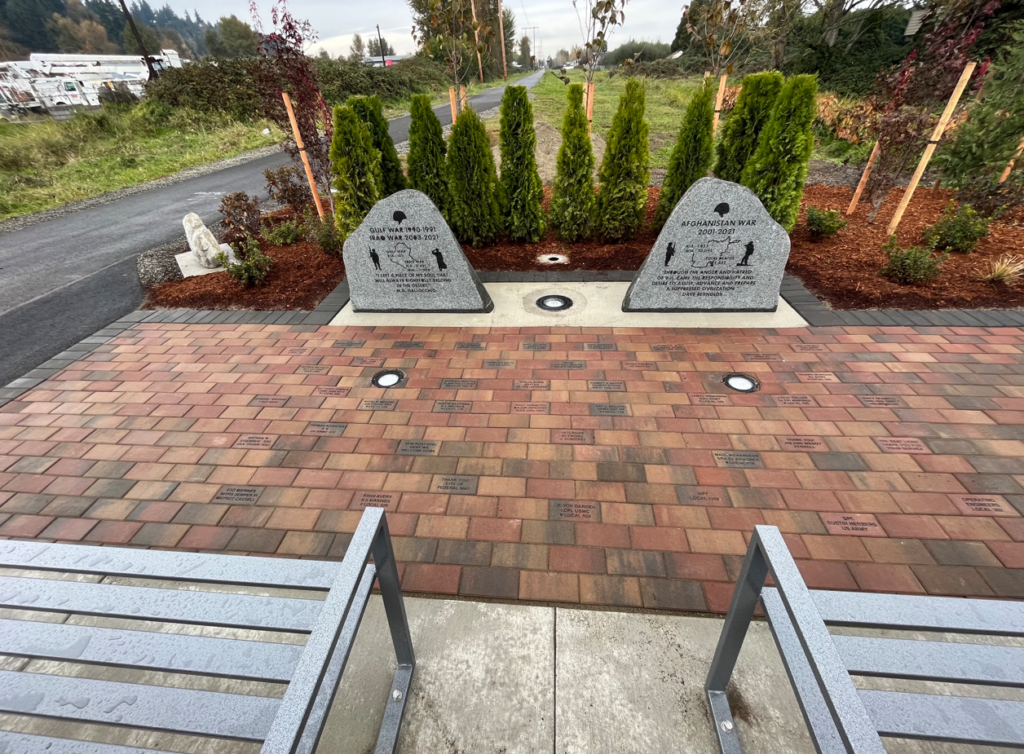 "I was proud to serve both Comcast and VetNet in what was such a great event honoring our veterans," said Mike Vannoy, Comcast Technical Operations Supervisor and VetNet Board Member. "They say it takes a village and I am very proud of our great village I call Comcast."
Comcast was founded by World War II U.S. Navy veteran, Ralph J. Roberts, and has a long history of supporting military families in communities. Since 2015, the company has hired more than 21,000 veterans, National Guard and reserve service members, and military spouses. Through digital equity programs such as Internet Essentials, "Lift Zones" (Wi-Fi enabled community centers), and the Affordable Connectivity Program (ACP) Comcast helps veterans and active-duty families gain access to resources for career advancement, telemedicine, VA benefits, social connection and more.
Military Times recently ranked Comcast NBCUniversal the No. 2 company on its Best for Vets: Employer list which ranks the nation's top companies and organizations that prioritize hiring, retaining, and supporting current and former service members, military spouses, and military caregivers. In addition, Comcast has been recognized as a 5 Star Employer by VETS Indexes, a Top 25 Veteran Employer by Military.com.
Comcast also recently announced a continued partnership with Operation Military Family to help close the digital divide for veterans in Washington state.