Boys, Girls and Dinosaurs! Who brings them all together? Comcast NBCUniversal, of course. This week, Comcast donated more than 400 computers to Boys and Girls Clubs of Snohomish County, so that boys and girls can stay connected at home during the summer break at home. Following a donation event attended by Everett Mayor Cassie Franklin and Councilmember Nate Nehring, we treated more than 100 Boys and Girls Clubs members and their families to an exclusive screening of Jurassic World Dominion.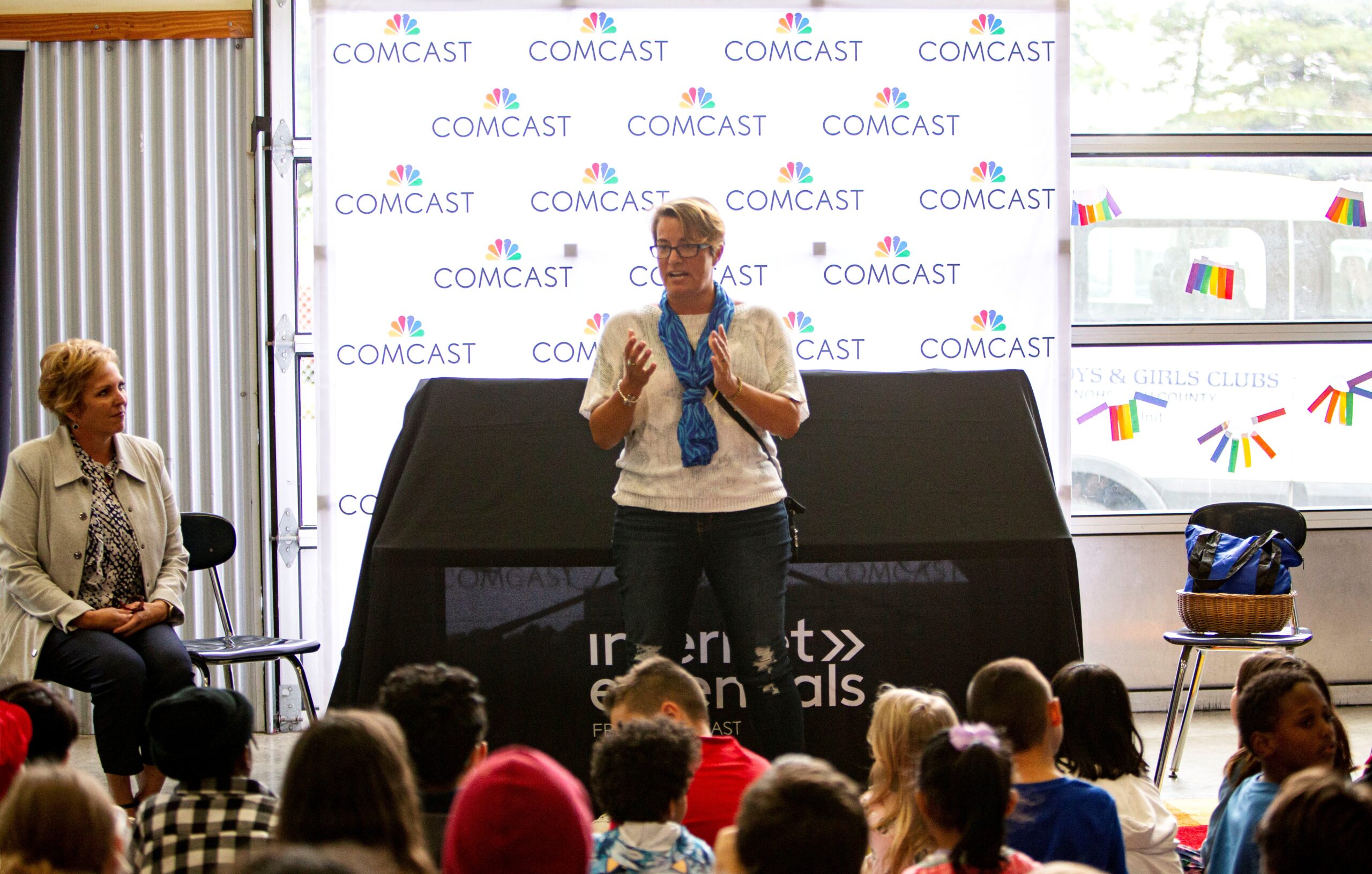 Youth lose up to 40 percent of learning over summer break, according to a study by the American Educational Research Association. Many students also lack access to a computer and connectivity at home, which can further disconnect them from technology needed to stay connected during the break. In Washington, 20 percent of fourth grade students and 10 percent of eight grade students do not have access to the internet and a computer at home, according to a study from the National Center for Education Statistics.
"Our boys and girls must return their devices to their school at the end of the academic year each June and for many that leaves them without a device for their summer break. This limits their connectivity and ability to continue their education," said Marci Volmer, COO – The Boys & Girls Clubs of Snohomish County. "These computers from Comcast will go a long way in making sure the youth of Snohomish County can stay connected while not at school, this summer and throughout the year."
The donation continues an ongoing partnership with Comcast and Boys and Girls Clubs of Snohomish County. Since 2019, Comcast has built out more than 10 "Lift Zones" with free high-speed WiFi for the organization and donated a total value of several hundred thousand dollars in the county.
"We want to thank Boys and Girls Clubs of Snohomish County for helping us get devices and better connectivity to the youth of Snohomish County," said Rodrigo Lopez, region senior vice president, Comcast Washington. "This cause and supporting the local community are especially important to us because our regional office is in Everett."
Most of the 400 laptops donated by Comcast will be distributed to boys and girls so they can stay connected at home during the summer break at home. The remaining computers will be distributed to 10 Boys and Girls Clubs of Snohomish County locations in Edmonds, Everett, Granite Falls, Lake Stevens, Lynnwood, Marysville, and Mukilteo, which are already equipped with free internet from Comcast as a part of Comcast's Lift Zone initiative.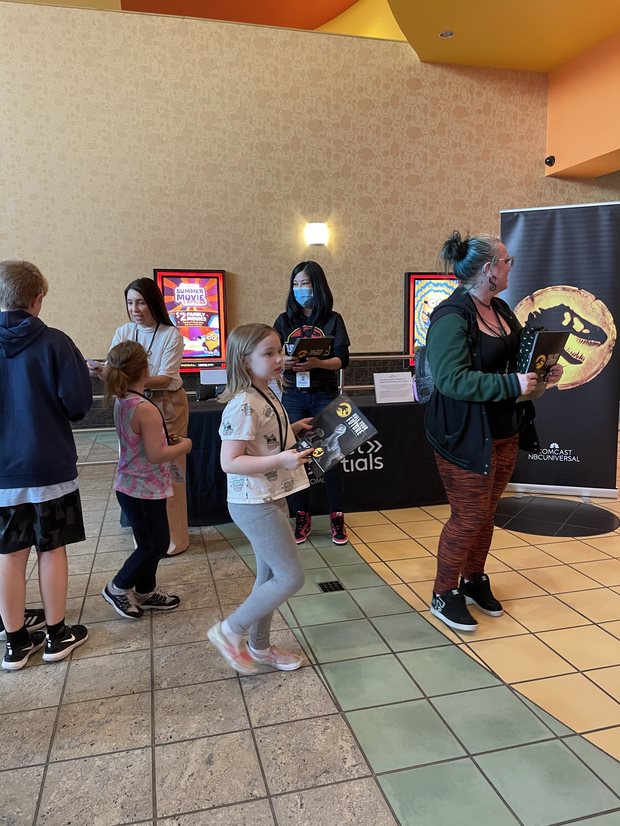 Lift Zones are part of Comcast's ongoing commitment to help connect disadvantaged families to the Internet so they can fully participate in educational opportunities and the digital economy by providing free high-speed WiFi in community centers nationwide. In collaboration with cities, community organizations, and local nonprofit partners, Comcast has now installed free WiFi in more than 90 community centers in Washington state.
This effort is part of Project UP, Comcast's $1 billion commitment to reach tens of millions of people over the next 10 years with the tools, resources, and skills needed to succeed in a digital world. Project UP is Comcast's company-wide initiative to advance digital equity, which includes Internet Essentials, the nation's largest and most comprehensive broadband adoption program.
Since 2011, Internet Essentials has connected a cumulative total of more than 56,000 low-income residents in Snohomish County to broadband internet at home, the overwhelming majority of whom were not signed up before. Internet Essentials' comprehensive design addresses three significant barriers to broadband adoption. This includes access to free digital literacy training in print, online, and in-person; the option to purchase a heavily subsidized, low-cost internet-ready computer; and low-cost, high-speed internet service for $9.95 a month, plus tax.
For more information about Internet Essentials and Comcast's commitment to education and digital equity, please visit https://corporate.comcast.com/education. To apply, visit www.internetessentials.com or call 1-855-846-8376 for English or 1-855-765-6995 for Spanish. For more information about Comcast's comprehensive connectivity program for low-income Americans visit https://corporate.comcast.com/values/internet-essentials
https://www.xfinity.com/learn/internet-service/acp