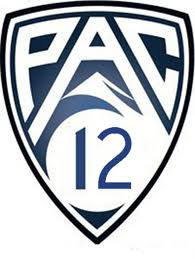 The Pac-12 Networks are launching in Washington just in time for college football. Here are a few things our Washington customers should know in preparation for Wednesday's launch:
• The regional Washington Pac-12 Network will be available in High-Definition on channel 628 and in Standard Definition on channel 430.
• The Washington Pac-12 Network is available as part of our Digital Starter tier of service. If you can receive channels like ESPN and CNN, then chances are you have at least the Digital Starter tier of service or more and will be able to tune into the Washington Pac-12 Network.
• To see the channel in high definition, you will need a high definition television and a high definition set top box.
• There also is a national version of the Pac-12 Network. This network will be available on channel 431 and will be located on the Sports and Entertainment tier of service. This level of service also includes 17 additional channels such as Big Ten Network, CBS Sports Network, FCS Atlantic, FCS Central and FCS Pacific for an additional $7.95 a month.
For more information, you can visit the frequently asked questions page on the Pac-12 Networks website. To get more information on all the live sports available on Xfinity TV, you can go to our live sports information page.