As the world becomes more digital, it's Comcast's goal to ensure that everyone can participate and excel in today's society. This year, Comcast will invest nearly $1 million in Washington to advance digital equity and promote diversity, equity, and inclusion. Examples of our investment will include:
Digital Equity
2022 is sure to be a milestone year in our ongoing commitment to connect disadvantaged people to the internet through our Internet Essentials program. The program offers free digital literacy training, the option to purchase a heavily subsidized computer, and low-cost, high-speed Internet service.
Comcast is expanding its participation in the federal government's Affordable Connectivity Program (ACP) to remove economic barriers to home broadband and mobile phone service. More than 450,000 households in Washington can apply for the $30 monthly ACP benefit (up to $75 off for tribal lands).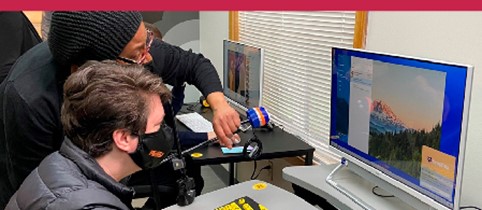 We're also playing an essential role in connecting people to the internet outside of their home. Our Lift Zone initiative has equipped 92 community centers with free internet service throughout the state. Lift Zones provide thousands of Washington residents with locations to access online education, healthcare, and employment resources.

This year, some of our Lift Zones will also receive a state-of-the-art technology makeover from Comcast, including new laptops, and, or technology that will help our community partners offer job skills training, education, computer classes, internships, and more.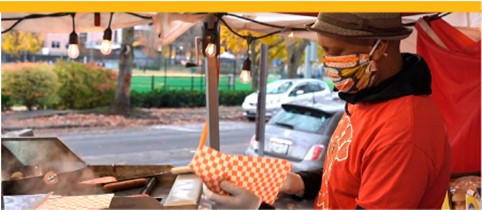 Small Business Support
Two years after the pandemic began, disruptions remain abundant among small businesses. In 2022, Comcast will provide monetary grants, technology makeovers, marketing, and other services to hundreds of small businesses in Washington owned by People of Color, women, and the LGBTQ+ community who are at greater risk of losing their livelihood.
We will do this through our Comcast RISE program as well as partnerships with the Greater Seattle Business Association, and the City of Seattle Office of Economic Development.
This work is part of a continuous journey. Last year, Comcast unveiled its national plan to invest $1 billion over the next ten years to help further close the digital divide and give even more low-income Americans the tools and resources they need to succeed. We will keep you apprised of our progress making a difference in the lives of thousands of Washingtonians.