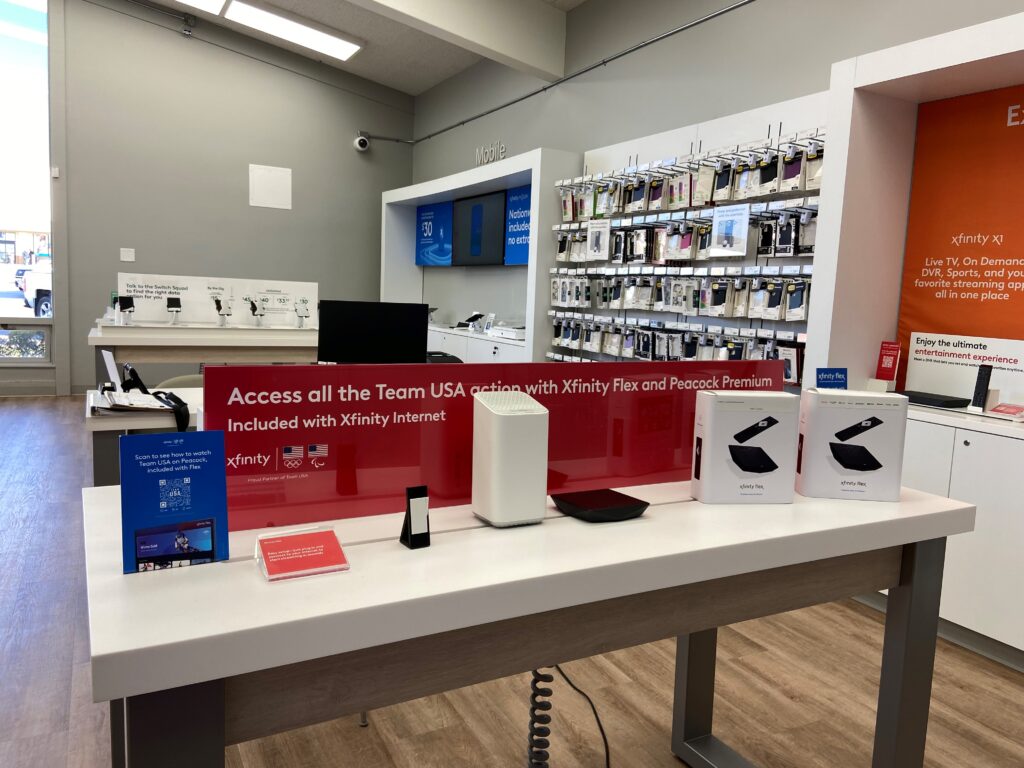 We have opened two new Xfinity stores to meet the growing needs of our customers in Western Washington. Located at 629 WA-9 in Lake Stevens and at 5605 Lakewood Towne Center Blvd. SW, Suite A in Lakewood, these stores offer Comcast's industry-leading consumer products and services.
The new stores are the latest in a rollout of new retail locations in Washington this year. We are planning to open two additional stores in Western Washington in the next few months, all of which feature a welcoming and modern retail environment that highlights the complete line of Xfinity Home and Comcast Business technology offerings, including Xfinity Mobile, Xfinity X1, Xfinity Home and Xfinity Internet.
For local businesses interested in utilizing the latest in internet and technology solutions, the stores also have dedicated space for Comcast Business customers and prospects to discuss their business technology needs with a subject matter expert.
The new Xfinity Stores are the latest example of the company's investment made in Washington state. Over the last three years, we've invested $3 billion in Washington, including capital expenditures, employee wages and benefits, taxes and fees, and charitable giving. This investment includes $997 million to build, enhance and maintain our systems, networks, and infrastructure across the state.
We've also invested billions of dollars in our network, locally and nationally, to meet consumer demand. This work includes increasing speeds 20 times in the last 19 years, delivering speeds in most of Washington State between 50 Mbps and 2 Gbps for residential customers and up to 10 Gbps for business customers.
Comcast currently serves more than 200 communities across Washington state, and we continue to grow our footprint each year. To help meet the needs of those communities, we have more than 20 Xfinity retail locations throughout Washington and employ approximately 4,000 people across the state.
Store Information
The new Lake Stevens and Lakewood Xfinity stores are open Monday through Saturday, 10 a.m. to 8 p.m., and Sunday, 11 a.m. to 6 p.m. To find the nearest Xfinity store or device support center in Washington state, visit www.xfinity.com/local/w