This article was written by Sylvia Brown, Comcast Technical Supervisor in Liberty Lake, and it originally appeared in the Spokesman-Review's January print issue of the Black Lens.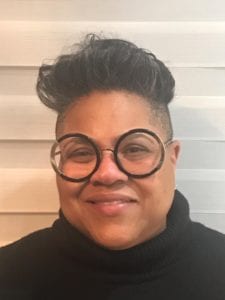 When I joined Comcast, I agreed to bring my full self to my work which meant I immediately began looking for opportunities to support my community. I was excited to learn about the opportunities that existed within Comcast's Black Employee Network (BEN). I wasn't sure what to expect however, I knew that a large and diverse corporation like Comcast with a commitment to Inclusion and community would certainly be a good fit. I joined BEN  because wanted  the opportunity to help develop other employees. I wanted to provide support to our diverse workforce, I wanted to help our employees grow.
As Black people in this country, we deal with constant stresses and issues around social justice daily, our Black Employee Network and organizational leadership support Black employees in finding a safe community in which they feel comfortable and valued. What I've found is that the members of BEN have a passion for making an impact in our local and global community. While Spokane and the Inland Northwest is certainly a unique demographic, the importance of organizations like BEN are extremely important.
No business is truly successful without investing in the different groups of people working for it and the communities it serves, and that has been one of the best parts about this experience – having the opportunity to help connect with our Black employees and our local communities.
Comcast walks the talk, we take action to show inclusiveness, and our senior leadership team supports these efforts. When we approached them about finding ways to get our black employees more leadership experience, what did they do? They worked with us to create a new program that would connect women and minorities working for Comcast with our local Directors and Vice Presidents for a year-long mentorship. Our long-term goal is to create a 30% increase in diversity in leadership through this program.
When demonstrations began last summer after the murder of George Floyd, our Black Employee Network worked with senior leaders to find ways to create honest conversations and engage groups like The Urban League and NAACP to share their perspectives.
In local communities, as a group, we recently began working with nonprofits across the state to invest time and company resources into supporting new programs that will help local Black youth. Here in Spokane, we're working with the Carl Maxey Center to support their Rental Assistance Fund and create a new Student Tech Fund that will connect kids to needed technology for school. We are giving more than a check to this partnership. We will be dedicating time, our expertise, and offering mentorship to the kids. Similar efforts and partnerships are underway on the western part of the state with the NW African American Museum and Graduate Tacoma.
Black Employee Networks are only as good as people who join them and the company that supports them. Our goal is to be more than a surface-level group of people that meet once a month and donate a check a few times a year instead we are committed to being a group of changemakers who work together to support one another, lift each other up, and see our black employees thrive.
We are stronger together and our strength is represented in our diversity.