We opened a new interactive Xfinity retail store this week in Seattle. Designed to provide our customers an immersive destination to discover Xfinity products and services, the new XFINITY Store is in the Northgate Mall shopping center at 401 NE Northgate Way, #400A, Seattle, WA 98125, between Macy's and Red Robin.
"We have been on a journey to transform our customer experience and the stores are a place where our customers can learn how to optimize their Xfinity services and address any service needs," said Vicky Oxley, Vice President – Sales & Marketing, Comcast Washington.
Our Xfinity stores are designed strategically by product area —Xfinity Mobile, Xfinity X1, Xfinity Home and Xfinity Internet – so our customers can see our industry-leading products in action. Key elements include:
Xfinity Mobile is a key part of Xfinity stores – customers can purchase new mobile phones or bring their own Apple devices and choose a flexible data plan based on their individual needs – electing to pay by the gig or choose unlimited.
Discover xFi, the Xfinity personalized home WiFi experience, and learn how to view and control network devices through the app, site or voice remote in the Xfinity Internet zone.
X1, our next generation video platform, is featured in a living room environment, so customers can try the voice remote and see how X1 works firsthand.
The Connected Home Zone section showcases how Xfinity Home combines the best of home security and automation into one simple experience. Customers can learn how they can control an increasing number of IoT devices from their phone, tablet or Xfinity Home touchscreen.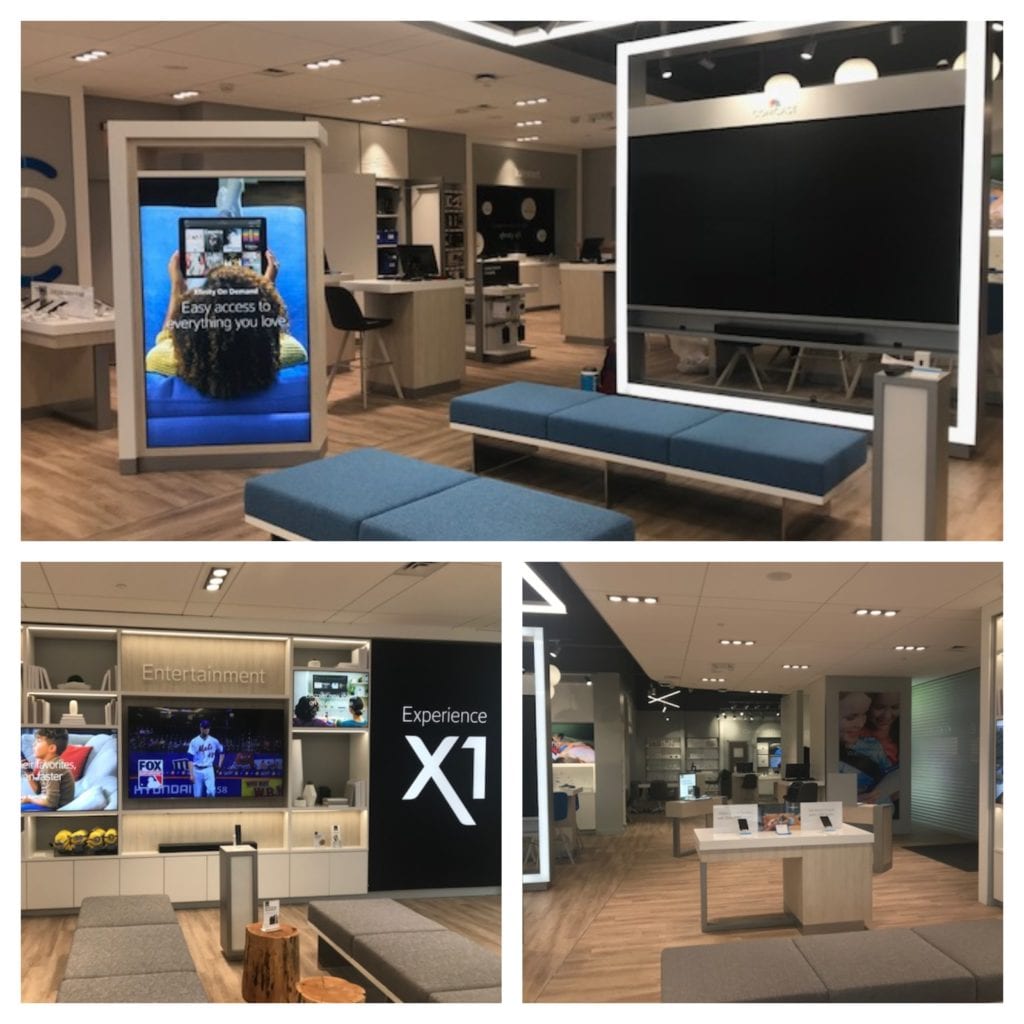 Customers can visit the Northgate Mall store to upgrade or swap equipment, ask questions about their Xfinity service, troubleshoot equipment or pay a bill at an in-store kiosk. Store associates have extensive training on customer service and deep knowledge of Xfinity products. In-store appointments can be scheduled online on their local store website.
New Xfinity stores like the Northgate Mall location, also have a dedicated space for Comcast Business customers and prospects to come in and discuss their business technology needs with an expert.
The new store will be open 7 days a week, with 20 added hours per week to serve our customers.  It will be open from 10am – 9pm Monday through Saturday and from 11am –7pm on Sundays.