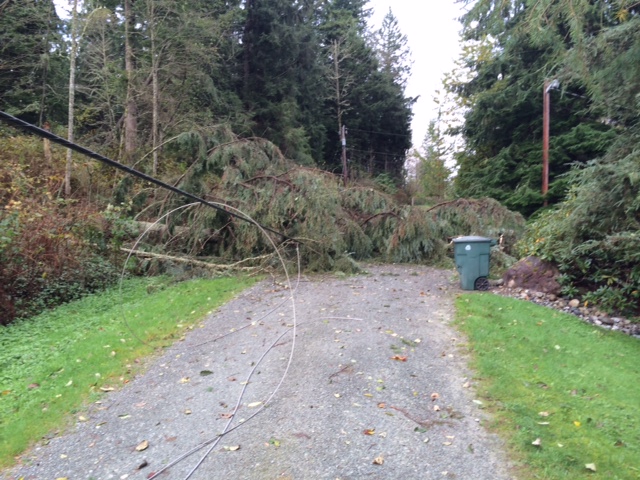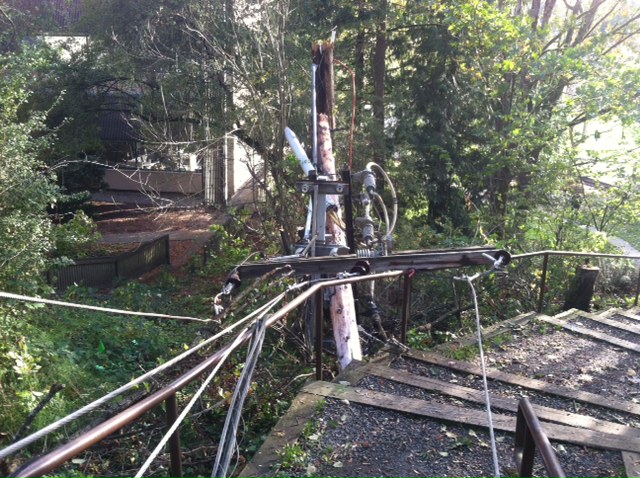 5 p.m We estimate that 20,000 customers remain out as power crews continue working on extensive, widespread wind damage, in the Auburn, Vashon Island, and Mercer Island, among other several areas. If you've been tracking what power companies have been posting, crews expect to be working through tonight and tomorrow.  
At the power company's request, we've left part of an area of Mercer Island for safety reasons and with all the damage, do not know when we will be able to enter the area for repairs.
For updates when available, please follow us on Twitter. If power has been in your home a considerable time, you can reach out directly to @ComcastCares or call in 1-800-COMCAST. For updates on electrical repairs in many areas, you will also want to follow Puget Sound Energy, Seattle City Light or your other local provider.
1 p.m. Power crews are doing a great job restoring electricity to communities; we estimate that about 29,000 customers are without our service, most of that in the greater Redmond area but also in many other scattered areas. Obviously it's frustrating if you are one of those customers. Redmond, Kirkland and the Pine Lake areas are among those most heavily affected by power outages. And then power crews are still grappling with huge damage on Mercer Island.
10 a.m.: added photos above of some of the damage on Mercer island that we could get to once power crews made the area safe. The estimated number of customers out has reduced to 42,000 as power crews restore electricity to areas.
9 a.m. Sunday morning, we estimate about 53,000 customers are without service. The vast majority of the time, it's because power is out. 
To answer your first question, no, we have no idea why the windstorm hit right before a Seahawks game. What we do know is our crews are swarming many areas, including the larger Redmond area, which seems to have been the hardest hit.
Our crews are assessing and repairing damage. We say "assessing," because in many places, we're cheering on electrical power crews that have to go into these areas first. We wait until electrical crews have completed their repairs and make the area safe before we and other people with lines on the poles can move in and begin our work. At all times, the goal is to keep everyone safe.
For example, power crews are repairing damage from a pole that the winds snapped on Mercer Island. Once the power is on and the area secure and safe, we'll start to splice the strands of fiber-optic cable and get service back to that particular area within Mercer Island.
We also know it's aggravating when power to your home is back up, but not in surrounding areas, which can sometimes affect transmission of Comcast's services. Please be assured our teams are out there and ready to pounce to restore service.
In 99 percent or more of the time, when your electrical service is restored, your Xfinity services will come right back up. In some cases, it's good to perform a powercycle to clear the equipment. If your service is still not working, that could be because of storm damage that you, and therefore we, did not know about until now. And of course that's very frustrating, because all you the customer knows is that you had to wait just to get power back up. We are grateful for your business and your patience after storms like this one.