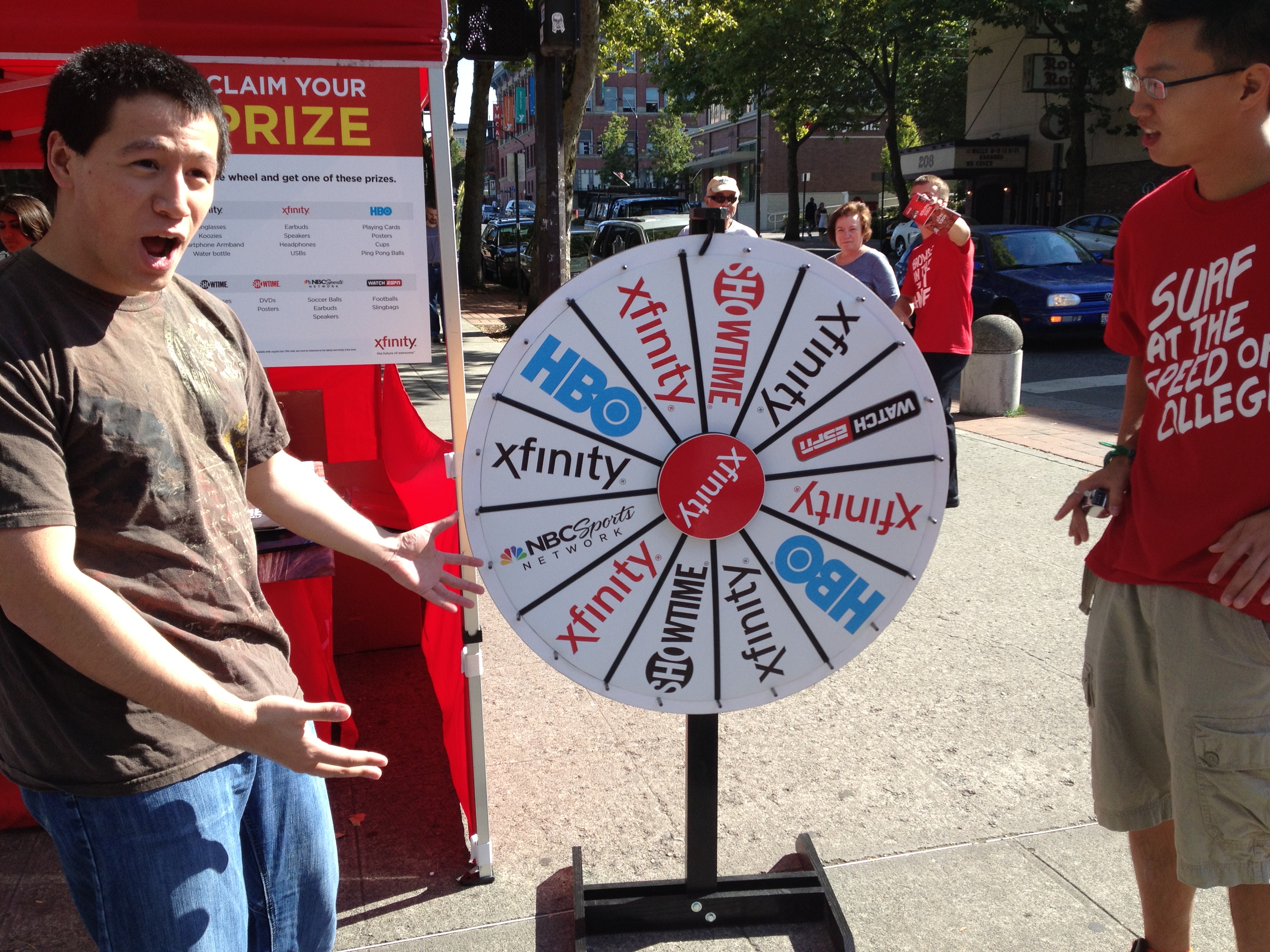 It's back-to-school time at the University of Washington and Western Washington University, and students can spin and play games to win all sorts of cool prizes from our XFINITY representatives there. The prizes range from 32-inch flatscreen TVs and iPads to posters and gift certificates.
You can follow the action at this and other campuses around the country through the #XFINITY4College hashtag. 
You'll find the XFINITY tent in Bellingham, near the Western campus, from noon to 6 p.m. through Sunday, Sept. 22, just outside the Pita Pit at East Holly and Railroad. Click on the map below for directions.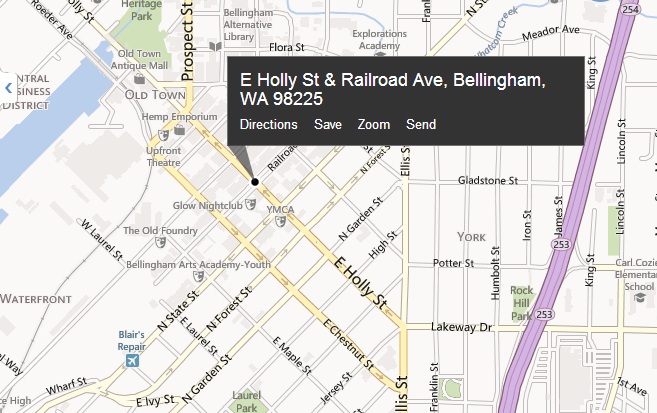 You'll find the other XFINITY tent in Seattle from 10 a.m. to 4 p.m. at 4244 11th Ave NE. Click on the map below for directions.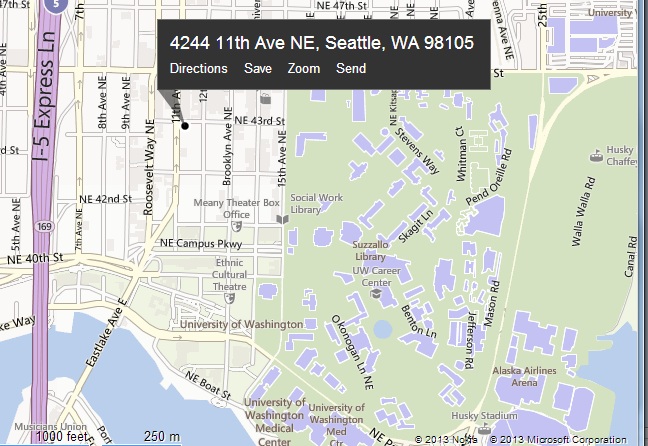 Good luck! We have a special hope that our blog readers win some big prizes!