What with the Academy Awards coming Feb.27, Comcast customers have just a couple weekends left to check out many of this year's biggest nominees On Demand before the big show. Comcast is offering its customers many of this year's Academy Award-nominated films such as Inception, Winter's Bone and The Kids Are All Right On Demand and online at www.xfinitytv.com.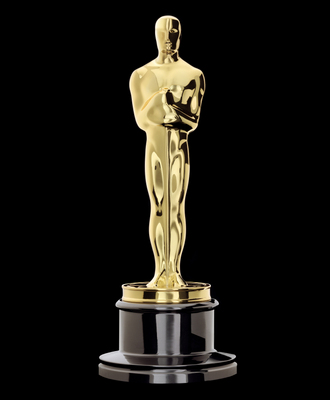 Comcast Digital TV customers can find the Oscar Films & More On Demand under "Top Picks" > "Oscar Films and More."
2010 Nominees Available On Demand
Best Picture titles available:
Inception (up for multiple other awards)
The Kids are All Right (Starring: Annette Bening, Best Actress Nominee and Mark Ruffalo nominated for Best Supporting Actor)
The Social Network (Jesse Eisenberg Best Actor nominee, David Fincher Best Director Nominee among other categories)
Toy Story 3 (also nominated for Best Animated Feature)
Winter's Bone (Starring: Jennifer Lawrence, Best Actress Nominee, John Hawkes nominated for Best Supporting Actor)
Best Animated Feature Film:
Documentary Feature Film Nominees:
Exit Through the Gift Shop
Other Nominees Available:
The Town: starring Jeremy Renner, Best Supporting Actor nominee
I Am Love: nominated for Best Costume Design
Iron Man 2: Best Visual Effects Nominee
Salt: Nominated in the Best Sound Mixing category
An Offer You Can't Refuse:
Francis Ford Coppola will be the recipient of The Academy's Irving G. Thalberg Award this year.  The award is presented a creative producer whose body of work reflects a consistently high quality of motion picture production. Francis Ford Coppola films available On Demand include:
Apocalypse Now
Bram Stoker's Dracula
The Conversation
Patton
The Godfather
The Godfather Part II
The Godfather Part III
Past Academy Award Winners Available On Demand
Feeling nostalgic?  Check out some of the past Oscar winners available now On Demand.
Casablanca                                                       Lord of the Rings: The Return of the King
An Officer and A Gentleman                               Dances with Wolves
Crash                                                                Mystic River
Gone With The Wind                                          No Country for Old Men
Fargo                                                                Saving Private Ryan
American Beauty                                               Rain Main
Annie Hall                                                         Slumdog Millionaire
Chicago                                                            Titanic
Gladiator                                                           Unforgiven
Forrest Gump